Chemielaborant (m/w/d) Auto-Dosing & Machine Manufacturer, Hygiene
Description
Unsere Marken bewegen Märkte. Hinter den Marken stehen starke Persönlichkeiten mit einem klaren Ziel: jedem Menschen Zugang zu Hygiene, Wohlbefinden und gesunder Ernährung zu ermöglichen. Jetzt suchen wir Verstärkung. Bereit für die spannendste Karriere Deines Lebens?
Für unseren Standort in Heidelberg suchen wir befristet für ein Jahr
Chemielaborant (m/w/d) Auto-Dosing & Machine Manufacturer, Hygiene
Heidelberg, Baden-Wuerttemberg
Was Dich erwartet:
•    Eine anspruchsvolle und dynamische Stelle zur Unterstützung bei der Umsetzung von globalen Projekten und Initiativen im Bereich der Spülmaschinenprodukte. Von der Machbarkeitsstudie bis hin zur erfolgreichen Markteinführung.
•    Aufgrund kurzer Entscheidungswege und flacher Hierarchien arbeiest Du außerordentlich eigenverantwortlich und meisterst ständig neue und unbekannte Situationen
•    Du arbeitest in erfolgreichen Teams, erlangst ständig neue Fähigkeiten, erhälst Unterstützung von erfahrenen Kollegen und bringst Deine Erfahrung gewinnbringend für das Team und das Unternehmen ein
•    Du nimmst Deine Karriere selbst in die Hand und treibst sie voran

Deine Aufgaben:
Herstellung von Formulierungen gemäß Formulacard und Herstellungsvorschrift
Vorbereitung und Durchführung von Lagertests gemäß SOP
Probenvorbereitung für Analytik und Leistungsabprüfungen
Durchführung und Dokumentation von Leistungsabprüfungen
Durchführung und Dokumentation von einfachen Analysemethoden gemäß Testmethode;
Vorbereitung und Durchführung von einfachen Produktionsversuchen nach Vorgabe incl. erforderlicher Dokumentation
Verpackung und Versand von Mustern incl. zugehöriger Dokumentation und Führung der Versandliste im Computer
Erfassung von Rohmaterialien im Chemikalienkataster
Einbringung von Verbesserungsvorschlägen zu Produkten und Methoden
Durchführung und Dokumentation von Geschirrspülertests gemäß Testmethode
Bedienung von Geschirrrspülern, Aufnahme von physikalischen Parametern und Auswertung der Messwerte.
Du passt gut ins Team, wenn...
•    Du eine abgeschlossene Ausbildung als Chemielaborant (m/w/d), idealerweise mit 3 Jahren Berufserfahrung im Bereich der Entwicklung von Wasch-und Reinigungsmitteln, vorweisen kannst.
•    Du gute PC und MS-Office Kenntnisse (inbes. Excel) mitbringst.
•    Du gut mit deinem Team zusammenarbeiten kannst und du ausgeprägte Kommunikationsfähigkeiten mitbringst, auch in Englisch.
•    Du gute Organisations- und Koordinationsfähigkeiten hast.
•    Dich ein proaktiver Arbeitsstil und eine zielorientierte und präzise Arbeitsweise auszeichnen.
•    Du Interesse an chemischen sowie technischen Fragestellungen mitbringst.
Equality
All qualified applicants will receive consideration for employment without regard to age, disability or medical condition; colour, ethnicity, race, citizenship, and national origin; religion; pregnancy, family status and caring responsibilities; sexual orientation; sex, gender identity, gender expression, and transgender identity; protected veteran status; size or any other basis protected by appropriate law.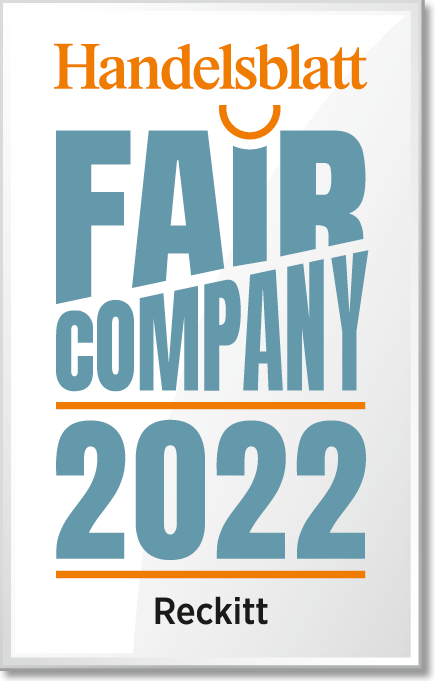 Apply now »