Praktikum Sales - Key Account Management Discount (f/m/d), Hygiene
Willst du mehr bewegen als reines Umsatzwachstum? Das Praktikum Sales - Key Account Management Discount (f/m/d), Hygiene gibt dir die beste Möglichkeit einen Einblick in den Alltag des Vertriebs eines Konsumgüterunternehmens zu werfen und durch eigenverantwortliche Aufgaben spannende Erfahrungen zu machen – von der Produktauswahl am Regal bis zur Entwicklung neuer Aktionsangebote: Gestalte die im Handel erhältlichen Angebote von Morgen mit.
Praktikum Sales - Key Account Management Discount (f/m/d), Hygiene
Heidelberg, Baden-Wuerttemberg
Wann? Nach Absprache, mindestens 5-6 Monate
Du passt gut ins Team, wenn du…
… ein flexibler Denker mit schneller Auffassungsgabe bist und dich eine hohe Eigenmotivation, Team- und Kommunikationsfähigkeit sowie Unternehmergeist auszeichnen.  Du besitzt analytische Fähigkeiten, sehr gute Excel Kenntnisse und bist fließend in Deutsch und Englisch. Du bist begeistert von der Markenartikelindustrie und willst einen Teil dazu beitragen, gemeinsam mit einem engagierten Team Produkte unserer Marken wie Finish und Sagrotan im Handel zu platzieren. Außerdem bist du mindestens im zweiten Semester eines Studiums der Wirtschaftswissenschaften oder ähnlichen Schwerpunkten.
Du wirst uns lieben, weil... 
... du bei Reckitt wirklich etwas bewegen kannst und eigenverantwortlich eigene Bereiche managest. Unsere Produkte verbessern das Leben der Menschen. Du wirst einen aktiven Teil dazu beitragen. Unsere dynamische, eigenverantwortliche Kultur hilft dir, jeden Tag das Beste aus deiner Arbeit zu schöpfen.
Deine Aufgaben sind:
 Aufbereitung, Analyse und Präsentation der Distributions-, Preis- und Konsumentendaten

Unterstützung bei neuen Produkteinführungen und Platzierungen am Point of Sales (POS)

Übernahme von eigenen Projekten 

Vorbereitung und Teilnahme an Sales Meetings

Mitwirkung und Steuerung von Verkaufsförderungsmaßnahmen 
Bei Fragen wende dich gerne über karriere@rb.com an uns.
Equality
In Return Reckitt offer very competitive salaries with excellent benefits and the chance to progress your career within a truly global organisation.
Reckitt is an equal opportunity employer and all qualified applicants will receive consideration for employment without regard to race, colour, religion, sex, national origin, disability status, protected veteran status, or any other basis protected by appropriate law. All hiring decisions are made based on merit, competence and business need.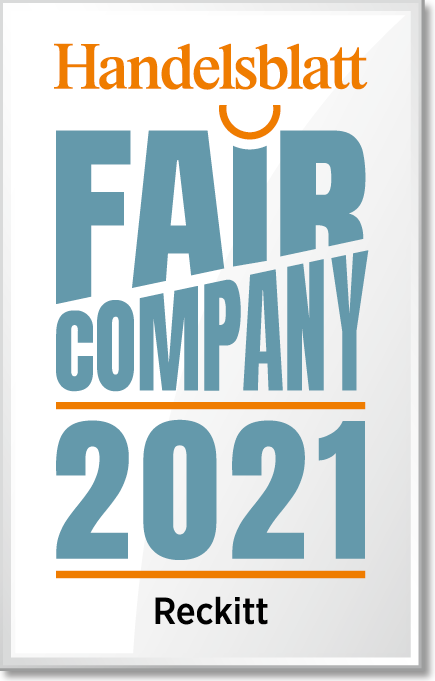 Apply now »