Praktikum Sales - eCommerce (f/m/d), Hygiene
Möchtest du deine Ideen in die Tat umsetzen? Das Praktikum Sales - eCommerce (f/m/d), Hygiene gibt dir die beste Möglichkeit einen Einblick in den Alltag eines Konsumgüterunternehmens zu erhalten und durch eigenverantwortliche Aufgaben spannende Erfahrungen zu machen.
Praktikum Sales - eCommerce (f/m/d), Hygiene
Heidelberg, Baden-Wuerttemberg
Wann? Nach Absprache, mindestens 5-6 Monate
Du passt gut ins Team, wenn du…
… ein flexibler Denker mit schneller Auffassungsgabe bist und dich eine hohe Eigenmotivation, Teamfähigkeit und Unternehmergeist auszeichnet.  Du besitzt gutes Kommunikationsgeschick, eine Hands-On-Mentalität sowie sehr gute MS-Office Kenntnisse. Außerdem beherrschst du Englisch und Deutsch fließend. Du bist begeistert von der Konsumgüterbranche, in der du idealerweise schon Erfahrung gesammelt hast. Kenntnisse im Bereich eCommerce sowie eine Affinität zu digitalen Trends und Tools wären von Vorteil. Außerdem bist du mindestens im zweiten Semester eines Studiums der Wirtschaftswissenschaften oder hast vergleichsbare Qualifikationen.
Du wirst uns lieben, weil ... 
... du bei Reckitt wirklich etwas bewegen kannst. Unsere Produkte verbessern das Leben der Menschen. Du wirst einen aktiven Teil dazu beitragen. Unsere dynamische, eigenverantwortliche Kultur hilft dir, jeden Tag das Beste aus deiner Arbeit zu schöpfen.

Deine Aufgaben sind:
Unterstützung des eCommerce Marketing & Sales Teams bei laufenden Projekten und im Tagesgeschäft
Tracking sowie Aufbereitung, Analyse und Präsentation der online Markt- und Wettbewerbssituation
Erstellung & Optimierung von Produkt-Content (Bilder, Texte, Videos)
Betreuung der Amazon Brand Stores
Mitarbeit im Management der eCommerce Kunden 
Übernahme von Verantwortung im Rahmen eigener Projekte
Eigenständige Betreuung kleinerer eCommerce Kunden
Unterstützung des Teams bei der Konzeption und Umsetzung von Maßnahmen zur stetigen Weiterentwicklung aller Online und eCommerce-Aktivitäten 
Mitwirkung und Steuerung von Verkaufsförderungsmaßnahmen 
Bei Fragen wende dich gerne über karriere@rb.com an uns.
Equality
In Return Reckitt offer very competitive salaries with excellent benefits and the chance to progress your career within a truly global organisation.
Reckitt is an equal opportunity employer and all qualified applicants will receive consideration for employment without regard to race, colour, religion, sex, national origin, disability status, protected veteran status, or any other basis protected by appropriate law. All hiring decisions are made based on merit, competence and business need.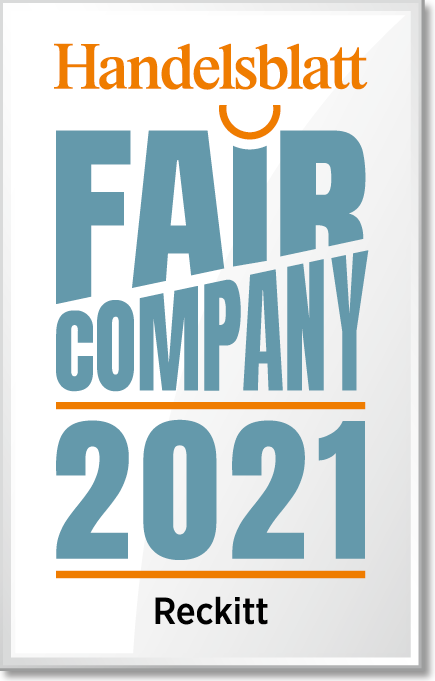 Apply now »