GSA Manager, Medical Devices
Description
The purpose of this role within the GSA Department is to manage a small Global Team of Safety assessors responsible for ensuring compliance with the European Medical Device Regulation.  This is a technical leadership role expected to deliver nonclinical (toxicology) and risk management support for Reckitt products marketed as devices. 
 Global Safety Assurance Manager, Medical Devices
 Kingston upon Hull, East Yorkshire / Hybrid working 
Competitive Salary & excellent benefits package 
Closing date: 11th July 2022 
While centred on the safety of medical devices it will include the safety oversight of devices marketed across Reckitt, to include products marketed by the intimate wellness, Air Care, Pest and Health-Hygiene Categories.
You'll succeed because… …you'll have a BSc and preferably a higher qualification in toxicology, safety engineering or related discipline You will also be:
•    Responsible for day-to-day management of a team of device safety assessors responsible for driving compliance with the EU Medical Device Regulation. The role will be responsible for ensuring appropriate analysis, testing and high-quality written risk assessments are delivered to support the safety of Reckitt marketed devices. 
•    You will be a subject matter expert with strong business acumen and will be able to assess and close gaps in process and design to actively contribute to the safety by design of Reckitt Products which are manufactured as electrical, battery-operated devices during both development and post-launch.  
•    Drive consistent and high-quality safety assessments compliant with MDR, to support the safety of Reckitt products: contribute to the production of safety language label, Risk Management plans and the Safety sections of clinical expert reports for Medical Devices.
•    Accountable and responsible for the training and mentoring of safety assessors across GSA to continuously develop their technical expertise and safety led competencies 
•    Ensure delivery of the nonclinical documentation to meet relevant regulations and legislation. This may include a review of literature searches, review, and approval of Biological Evaluation Plans (BEP) and Biological Safety Evaluation Reports (BSRA).
•    Contribute (in collaboration with R&D colleagues) to the development of human Risk Mitigation measures, as appropriate to reduce the risk from hazards to an acceptable level.
•    Ensure the safety activities performed are recorded/reviewed appropriately for completeness and effectiveness to assure that the overall risk is acceptable to release the product.
•    Support process improvement activities to respond to changes in safety standards and improve the efficiency of the safety assessment process.
•    Effective communication of risk and relevant safety information to key stakeholders, to ensure timely delivery and risk management of all products.
 
You'll love it because… 
…you'll get to make an impact like never before. You will need to display good communication skills in both verbal and written forms, good business acumen and interpersonal skills, to deliver the appropriate Medical Device expertise and competencies to support maintenance of Reckitt products.
Equality
All qualified applicants will receive consideration for employment without regard to age, disability or medical condition; colour, ethnicity, race, citizenship, and national origin; religion; pregnancy, family status and caring responsibilities; sexual orientation; sex, gender identity, gender expression, and transgender identity; protected veteran status; size or any other basis protected by appropriate law.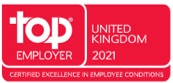 Job Segment: Medical Device, Medical, Healthcare
Apply now »