Global Medical Science Senior Associate
Want to see your scientific expertise go further? As Global Medical Science Senior Associate at Reckitt, you'll have the freedom to develop healthcare products that impact millions of lives. Worldwide. 
Global Medical Science Senior Associate
Kingston upon Hull, East Yorkshire
Competitive Salary & excellent benefits package 
As a key part of our Intimate Wellness team, you'll be responsible for supporting our medical science and evidence generation activities in the exciting and impactful areas of sexual health and female intimate wellness, working on leading global brands like Durex and KY. With a broad remit, you'll guide our clinical research, product development and medical strategy to deliver high quality evidence that results in safe, efficacious and meaningful innovation to consumers.
You'll succeed because… 
…you're qualified in healthcare or life sciences and have experience in the medical and pharmaceutical / consumer health industry.  You're a strategic thinker with good attention to detail. You have a good understanding of research methodology, information management and regulatory requirements across different product classifications, primarily medical devices and cosmetics.  You have a proven ability to generate, analyse and interpret scientific and clinical data.  You're a team player who understands what drives the business. And because you're an expert in your field, you're able to influence colleagues from different areas.
You'll love it because… 
…you'll get to make an impact like never before. The work you do will make people's lives better. Our iconic brands will provide an incredible platform for you. And our dynamic, ownership-driven culture will help bring the very best out of you, every day. 
Equality
In return Reckitt offer very competitive salaries with excellent benefits and the chance to progress your career within a truly global organisation.
Reckitt is an equal opportunity employer and all qualified applicants will receive consideration for employment without regard to race, colour, religion, sex, national origin, disability status, protected veteran status, or any other basis protected by appropriate law. All hiring decisions are made based on merit, competence and business need.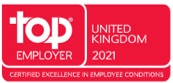 Job Segment: Clinical Research, Medical Research, Medical Device, Medical, Healthcare
Apply now »