Head of Product Sustainability, Stewardship and Partnerships
Description

Head of Product Sustainability, Stewardship, and Partnerships
Competitive Salary & excellent benefits package
Kingston Upon Hull, Hybrid Working 
Closing date:
Reckitt's Head of Product Sustainability, Stewardship and Partnerships is responsible for leading our work on sustainable materials and ingredients to build sustainability and resilience into our brands. Working with senior leaders in our R&D, Regulatory and Safety teams, you'll identify and respond to future trends, mitigate risks and develop opportunities around the materials and ingredients we use. The role is grounded in creative development of sustainability within the materials we use, enabled by excellent awareness of emerging sustainability activity and issues. 

You'll succeed because… You will lead our product sustainability agenda, focussed on sustainable and resilient materials and ingredients, which enable our brands to deliver their purposes and our collective pursuit of a cleaner, healthier world:
•    Lead Reckitt's product and ingredients sustainability strategy, focused on emerging risks & opportunities associated with the materials we use
•    Lead Reckitt's activity on chemical footprint, mitigating risks to ingredients and developing sustainable materials programmes 
•    Lead the ingredients resiliency agenda, critically evaluating the costs, risks and benefits of sustainable alternatives and innovations
•    Long-term horizon scanning and evaluation for sustainable ingredients, considering, for example, water quality and biodegradation; chemical footprints and impact; emerging origin and raw materials risk; feedstock and ingredients origins including options such as carbon capture or renewable carbon feedstocks use and development, including our work on biodiversity in natural raw material supply chains.
•    Identify emerging issues and opportunities and initiate activities to address to mitigate risk, create resilience and build business value, for example, through external partnerships and advocacy
•    Lead our activity on ingredients certification, evaluating different opportunities and their implications, developing frameworks for adoption together with our R&D, Regulatory and Legal teams.
•    Evaluation and response to emerging policy frameworks on sustainable ingredients including systems and reporting. 
•    Lead the identification of key risks and opportunities from sustainable ingredients, driving alignment with relevant stakeholders to integrate activity into our brands' plans
•    Develop our corporate positions on ingredients and issues of concern, partnering with Corporate Communications, R&D, Regulatory and Safety teams. Leading Corporate Sustainability input into Ingredient Steering Group and RSL programmes 

You'll love it because…  you will have Significant experience of product and material sustainability with excellent awareness of current and emerging trends, risk and opportunities that may affect Reckitt's brands. Track record of thought-leadership in emerging areas of environmental product sustainability. Strong scientific and technical background and an ability to apply this to drive a sustainable business agenda. Significant experience of working with one or more of the following: green chemistry, sustainability, product stewardship, ingredients, packaging and general issue management
Equality
All qualified applicants will receive consideration for employment without regard to age, disability or medical condition; colour, ethnicity, race, citizenship, and national origin; religion; pregnancy, family status and caring responsibilities; sexual orientation; sex, gender identity, gender expression, and transgender identity; protected veteran status; size or any other basis protected by appropriate law.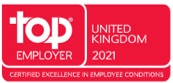 Apply now »