Instrument Expert Assistant (Lab Based)
Job Advert
Instrument Expert Assistant (Lab Based)
Kingston upon Hull, East Yorkshire
Competitive Salary & excellent benefits package 
Closing date 13th December 2021
 
The Science and Technology Partnership Group (STP) works across all key functional business areas within R&D Health and Wellness, ensuring availability of robust platforms on which the Category/Operations groups can perform their product development. 
Focusing on our Health & Wellness R&D laboratory facilities, the Instrument Expert Assistant will provide essential preventative and reactive equipment maintenance as well as ongoing training for laboratory staff. 
Working closely with Laboratory Analysts and external service providers, you'll advise, troubleshoot and qualify multiple types of equipment such as balances and chromatographic equipment. within a strong compliance environment. Ultimately, you will become an equipment expert. The go-to person. 
 
You'll succeed because… 
…you're an agile and tenacious problem solver. You've worked in laboratories before so you're familiar with instrument control. A degree in a scientific discipline along with knowledge or experience with working in a GMP environment, analytical techniques, writing technical documents and awareness of equipment related qualification and validation plans, would be highly desirable.
Independently minded, you have a healthy curiosity and will actively seek out additional information when you need it. Your ability to coordinate and communicate effectively with colleagues across different fields will enable you to troubleshoot and train colleagues effectively.  
 
You'll love it because… 
Working with state-of-the-art technology, you'll have a high degree of autonomy working in a varied and fast paced role. 
Equality
In Return Reckitt offer very competitive salaries with excellent benefits and the chance to progress your career within a truly global organisation.
Reckitt is an equal opportunity employer and all qualified applicants will receive consideration for employment without regard to race, colour, religion, sex, national origin, disability status, protected veteran status, or any other basis protected by appropriate law. All hiring decisions are made based on merit, competence and business need.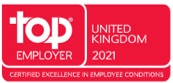 Apply now »