Want to raise the bar? As a PLM System Data Analyst at Reckitt, you'll have the freedom to make certain that our new products are all of the highest quality.
PLM System Data Analyst
Kingston upon Hull, East Yorkshire
Competitive Salary & excellent benefits package 
Role Purpose: 
You will provide business support on PLM systems, helping maintain a fit for purpose state, ensuring that user communities are supported in the functionality of these systems, and that management functions are provided with appropriate metrics to enable them to drive compliance and performance. 
Working closely with business stakeholders, IT teams and external partners, you will provide day-to-day operational support to end users, in addition to supporting the successful delivery of system and data change projects, utilising your technical knowledge of PLM/ERP systems and data, whilst ensuring validation documentation is completed to the required GAMP standards. You will support the business in collecting, analysing, and interpreting data to help reach meaningful conclusions and make informed decisions. 
Responsibilities & Activities: 
Operational Support 
Perform system and user administration activities. 
Work with cross-functional teams and Business Process Owners (BPOs) to maintain a comprehensive understanding of business requirements. 
Provide support to business end users, including help with system queries. 
Work with IT and system owners on incident and problem management, whilst helping to identify improvements in system functionality, process, and IT service delivery. 
Ensure change control, deviation and validation requirements are managed correctly. 
Ensure measures are in place to maintain data integrity and monitor system performance, security and access in collaboration with IT&D 
Work with Project teams to ensure system changes are appropriately transitioned to Business-as-Usual (BAU) status. 
Provide technical support and advice across regional and global teams on system/tool optimisation, bespoke development 
Ensure maintenance of business-based system and process activities are aligned to the QMS to ensure ongoing compliance and validation. 
Remain flexible to deputise for Senior Associate where required to support business delivery. 
Equality
All qualified applicants will receive consideration for employment without regard to age, disability or medical condition; colour, ethnicity, race, citizenship, and national origin; religion; pregnancy, family status and caring responsibilities; sexual orientation; sex, gender identity, gender expression, and transgender identity; protected veteran status; size or any other basis protected by appropriate law.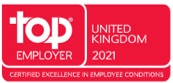 Apply now »