Want to find your purpose? As Product Footprint Lead at Reckitt, you'll have the freedom to make doing the right thing, the right thing to do for the business.
Product Footprint Lead
Kingston upon Hull, East Yorkshire
Competitive salary with an excellent benefits package including: Hybrid working, Performance Bonus, 25 Days holiday, 10% pension Contribution, Private Healthcare
The role is grounded in creative development of sustainability within the materials we use, enabled by excellent awareness of emerging carbon & footprinting & wider LCA activity and issues. The right candidate will need to demonstrate capability to dive into the detail and see the bigger picture, good stakeholder awareness, engagement and management skills together with awareness of current and emerging sustainability trends.
You'll support our product sustainability agenda to enable our brands to deliver their purposes and our collective pursuit of a cleaner, healthier world:
Drive the development of more sustainable products by acting as a subject matter expert on LCA, product carbon & water footprints, emerging LCA impact categories.
Build sustainability capability & awareness on carbon & water footprints throughout product development and relevant procurement teams
Work with the Sustainable Innovation team to leverage existing operating models and ways of working to help embed life-cycle thinking, and embed roadmaps and action plans into brand strategies
Work closely with the wider Sustainability team (e.g. NRM, packaging, Sustainable Brands, R+D Operational Excellence) to identify emerging sustainability issues and support the integration of relevant data & metrics into the Sustainable Innovation team's tools and processes (e.g. Sustainable Innovation Calculator, scope 3 reporting)
Lead reporting to track progress against target of 50% carbon & water footprint reduction across the value chain of our products
Collaborate with Reporting Managers to facilitate reporting of relevant data to investors, customers, indices (e.g. DJSI, CDP) by establishing ways of working and providing access & transparency on relevant data and feeding future data needs into development plans for tools & systems
Manage the future development of Reckitt's scope 3 reporting method  to allow annual reporting of Reckitt's total carbon and water footprint
 
You'll succeed because…
…you've experience of sustainability and promoting corporate social purpose. You'll have:
In-depth knowledge and ideally previous hands-on experience of delivering Life Cycle assessments at product & portfolio level
Experience applying LCAs and life cycle thinking inside a business setting, including recommendations and action plans following on from the analysis
Creative, open and collaborative attitude with focus on delivery and action
Business experience including planning, budgeting, priority setting and project management
Relevant degree or postgraduate qualification in relevant technical fields (environmental sustainability, chemical engineering, etc)
You'll love it because…
…you'll get to make an impact like never before. You'll be responsible for your own projects - we can't wait to hear your ideas. The products you help us get out there will make people's lives better. Our iconic brands will provide an incredible platform for you. And our dynamic, ownership-driven culture will help bring the very best out of you, every day.
​
Equality
All qualified applicants will receive consideration for employment without regard to age, disability or medical condition; colour, ethnicity, race, citizenship, and national origin; religion; pregnancy, family status and caring responsibilities; sexual orientation; sex, gender identity, gender expression, and transgender identity; protected veteran status; size or any other basis protected by appropriate law.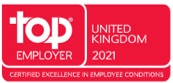 Apply now »