R&D AirCare Assistant - Air Wick
Want a role with real-world impact? As an R&D AirCare Assistant - Air Wick at Reckitt, you'll have the freedom to help develop products that touch millions of lives. Worldwide. 
R&D AirCare Assistant - Air Wick
Kingston upon Hull, East Yorkshire
Competitive Salary & excellent benefits package includes: 10% pension contribution, eligible for bonus, 25 days annual leave + bank holidays
Focusing on our Air Wick brand, the purpose of this role is to support in the delivery of projects, from concept creation, through technical development to launch. 

You'll succeed because… 

Consumers are at the forefront of your development projects; you will work closely with the innovation and consumer science team to build a strategy based on consumer insight, leading to a successful market launch.   
You are collaborative and understand the importance of strong cross-functional relationships in a global business when managing product development projects. You take ownership of projects and activities, taking pride in successful delivery. You are a tenacious problem solver with a healthy curiosity. You are keen to unlock your own potential in a business that encourages you to challenge the status quo. 
You are degree qualified in a scientific discipline, and have had exposure through your studies and industry experience to basic laboratory-based testing techniques, and methods of analysing data. 

You'll love it because… 

You'll have the opportunity to start your career in FMCG R&D to make an impact on development and projects - we can't wait to listen to your ideas. The products you help us get out there will make people's lives better. Our iconic brands will provide an incredible platform for you. And our dynamic, ownership-driven culture will help bring the very best out of you, every day. 
Equality
All qualified applicants will receive consideration for employment without regard to age, disability or medical condition; colour, ethnicity, race, citizenship, and national origin; religion; pregnancy, family status and caring responsibilities; sexual orientation; sex, gender identity, gender expression, and transgender identity; protected veteran status; size or any other basis protected by appropriate law.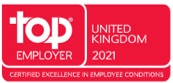 Apply now »