R&D Assistant - Front End Innovation
Want a role with real-world impact? As an R&D Assistant - Front End Innovation at Reckitt, you'll have the freedom to help develop products that touch millions of lives. Worldwide. 
R&D Assistant - Front End Innovation
Hybrid Kingston upon Hull, East Yorkshire
Competitive Salary & excellent benefits package 
It's an exciting time to join the Front-End Innovation team in Air Wick! You'll help us to drive our ambitious sustainability strategy and implement pioneering new technologies with the voice of the consumer at the forefront. This is an opportunity to take innovative ideas from the drawing board and bring them to life through proof of principle feasibility testing. All to deliver best-in-class products that solve real problems and improve the lives of millions of people globally.

 
You'll succeed because… 
…. You're strategic-minded and you've got a healthy curiosity. You'll actively seek out information to help you progress. You thrive off dealing with ambiguity and you'll be resilient. Not everything we throw at the wall sticks, but the things that do could be real game changers! 
You'll be super motivated and able to show us lots of examples of how you have taken pride in your work and really owned it! You're a creative and tenacious problem solver. 
You are confident and love speaking to people, you'll be building a large network of contacts both internally and externally. 
You will be used to getting hands-on in the lab and working through technical challenges to bring an idea to life. 
Degree qualified in a scientific or engineering discipline, you're also able to communicate with clarity to colleagues from different fields and higher management. 
You'll love it because… 
…you'll get to make an impact like never before and you'll have the freedom to work with a lot of autonomy. We can't wait to listen to your ideas. The products you help us get out there will make people's lives better. Our iconic brand will provide an incredible platform for you. And our dynamic, ownership-driven culture will help bring the very best out of you, every day.
Equality
All qualified applicants will receive consideration for employment without regard to age, disability or medical condition; colour, ethnicity, race, citizenship, and national origin; religion; pregnancy, family status and caring responsibilities; sexual orientation; sex, gender identity, gender expression, and transgender identity; protected veteran status; size or any other basis protected by appropriate law.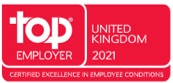 Job Segment: Medical, Healthcare
Apply now »