Want to give customers the 'Wow!' factor? As a R&D Data Science Manager you'll have the freedom to drive innovative propositions that make our brands stand out.
R&D Data Science Manager
Kingston upon Hull, East Yorkshire 
Competitive Salary & excellent benefits package 
Taking consumer insights through to operational datasets, you'll drive innovation into our development process. You'll interpret customer wants, needs and preferences. You'll help our wider R&D team understand the opportunities and create winning innovations that differentiate our brands and products. You'll disrupt markets. You'll surprise and excite consumers. Working with our leading brands, you'll ensure we 'get' our customers so we can continue to offer them products that they truly value. 
You'll succeed because… 
…you understand consumer science in FMCG, sensory, or healthcare. You use consumer insights to formulate research plans. You understand brand strategy and blend it with sensory and product data to drive innovation. You use data to make fact-based decisions. You bring the best out of others, encouraging your team to explore new ideas. You welcome being challenged and in-turn question others. You're innovative, resilient and entrepreneurial. Just like us. 
You'll love it because… 
…you'll have the freedom to make a difference. You'll put your own ideas into practice. The products you get out there will allow people to live healthier lives and have happier homes. And our dynamic, ownership-driven culture will bring the very best out of you, every day.
Equality
All qualified applicants will receive consideration for employment without regard to age, disability or medical condition; colour, ethnicity, race, citizenship, and national origin; religion; pregnancy, family status and caring responsibilities; sexual orientation; sex, gender identity, gender expression, and transgender identity; protected veteran status; size or any other basis protected by appropriate law.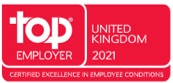 Apply now »