Want a role with real-world impact? As an R&D Junior Associate at Reckitt, you'll have the freedom to help reinvent products that touch millions of lives. Worldwide. 
R&D Junior Associate
Kingston upon Hull, East Yorkshire
Competitive Salary & excellent benefits package - 10% pension contribution, 25days holiday & 5% bonus
Focusing on our Strepsils brand - you'll find new ways to improve lab efficiencies and protect net revenue. Working with experts from different teams, you'll make sure we remain competitive, compliant and safe. Breathing new life to existing household names. Ultimately, you'll ensure they continue to solve real problems and improve the lives of millions of people globally. 

You'll succeed because you have the following… 
Analytical chemistry – Own and execute analytical testing in support of existing products currently on market globally. Be responsible for data processing, interpretation and report writing. This role will initially involve analytical method development and validation utilising QbD and DoE.
Technical dossier – Author technical documents (Module 3 CTD) relating to chemistry, manufacturing, and controls to support regulatory licence variations across a multitude of products in the global market. Respond to health authority questions with good scientific basis to ensure timely variation approval. 
Formulation and raw material management – There is the potential to be trained and apply your new knowledge and skills to facilitate with the support of formulation activities in the team and maintain required documentation for control and use of raw materials within the formulation laboratory area.
You'll love it because your … 
Utilising skills gained quickly across a breadth of projects at various stages of the pharmaceutical product development process, mainly focussing on R&D activities for approved products in market with real impact on business performance. 
Self-started and motivated to learn. The role is fast-paced, and the candidate must be comfortable with a level of ambiguity (as with all science) where they can help their line manager shape and define what the objective is and relevant milestones. 
Partnering with external parties/ forming cross-functional relationships to deliver global R&D activities spanning a wide range of products within the gastrointestinal Health portfolio.
Equality
At Reckitt, we recognise that in real life, great people don't always 'tick all the boxes'. That's why we hire for potential as well as experience. Even if you don't meet every point on the job description, if this role and our company feels like a good fit for you, we still want to hear from you.  Come and join a team whose purpose is to protect, heal and nurture in the relentless pursuit of a cleaner and healthier world.All qualified applicants to Reckitt will receive consideration for employment without regard to age, disability or medical condition; colour, ethnicity, race, citizenship, and national origin; religion, faith; pregnancy, family status and caring responsibilities; sexual orientation; sex, gender identity, gender expression, and transgender identity; protected veteran status; size or any other basis protected by appropriate law.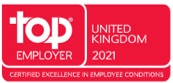 Job Segment: Gastroenterology, Healthcare
Apply now »