Description
R&D Project Manager
Kingston upon Hull, East Yorkshire
Competitive Salary & excellent benefits package 
Reckitt at Hull is one of the oldest sites in history and has been transformed over the years, but you can still feel the heart and heritage of the business and the community. Our well-loved brands have been making a difference to people's daily lives around the world for more than 200 years. Brands including: Durex, Dettol, Enfamil, Nurofen, Strepsils, Gaviscon, Mucinex, Lysol, Harpic, Cillit Bang, Finish and Vanish.
A fantastic opportunity is available for a Project Manager to join our Air Wick team. Would you like to be a part of a fast paced and dynamic category focusing on consumer led innovation? We are looking for someone with a passion and enthusiasm for project management in an R&D capacity. With responsibility for new product project management for the Air Wick brand with focus on Freshness pipelines, encompassing Automatic Spray and Instant Spray formats. You will act as the central focal point and project driving force for the cross functional team ensuring projects are smoothly progressed from idea to launch. Providing detailed timelines and risk management to contribute to the overall brand strategy.
In this job you'll...
Delivery of complex multifunctional NPD/EPD projects to agreed briefs from initiation to launch
Best practice project management, including support and planning
Emphasis on project milestones delivery (may be contribution to strategic direction on specific projects)
Support R&D Managers and Technical Project Leaders in project leading key initiatives to deliver consumer preferred products
Create and manage key project management documentation (e.g. milestones charts, plans and project/budget trackers)
Manage key project stakeholders including Marketing, Regulatory, Supply, Quality, Packaging, Legal, etc.
You'll succeed because… You're a creative and tenacious problem solver. Having led projects in consumer goods before, you know the product development process and challenges of working within a regulatory framework. You're able to communicate with colleagues from different fields. But you bring more than just technical excellence. As a leader, you're able to get the best out of your team – coaching and developing their skills to continue to raise standards.   
You'll love it because…You'll get to make an impact like never before. You'll be responsible for your own projects - we can't wait to listen to your ideas. The products you help us get out there will make people's lives better. Our iconic brands will provide an incredible platform for you. And our dynamic, ownership-driven culture will help bring the very best out of you, every day. 
Equality
All qualified applicants will receive consideration for employment without regard to age, disability or medical condition; colour, ethnicity, race, citizenship, and national origin; religion; pregnancy, family status and caring responsibilities; sexual orientation; sex, gender identity, gender expression, and transgender identity; protected veteran status; size or any other basis protected by appropriate law.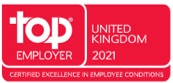 Apply now »