Want to shake things up? As R&D Project Manager at Reckitt, you'll have the freedom to explore disruptive technologies and see just how far you can take them.
R&D Project Manager
Kingston upon Hull, East Yorkshire
Competitive Salary & excellent benefits package 
This is an excellent opportunity to manage large scale global NPD/EPD projects for the Dettol Healthy Home portfolio with a real focus on launch and scale, enabling you to further expand your project management and product development expertise. Taking ownership for high priority projects for the global business, you'll own and lead projects, managing timelines, budgets and resources and will contribute to continuing the fantastic growth of our brands.

You'll succeed because… 
You will already have gained solid end to end product lifecycle project management experience and are looking for an opportunity to work on an alternative product portfolio and product classifications or gain more advanced PM skills from a commercial, regulatory, and technical aspect. 

You're a creative and tenacious problem solver, able to lead a cross functional team to overcome challenges and deliver against the project success criteria. Ideally Degree qualified in either a scientific/business discipline and with strong MS Project skills, you're also able to communicate and influence effectively with colleagues from different fields and build strong internal networks. 

Working with a variety of global markets, you thrive in a fast-paced deadline driven environment and your "can do" approach will enable you to easily interface and collaborate effectively with a wide variety of internal senior project stakeholders. With a flair for detail, your strong planning and organisational skills will enable you to monitor project tasks and milestones within the project plans and escalate project risk. 
You'll love it because… 
Working on a really strong pipeline of projects across a varied product portfolio and across multiple geographies, partnering with experts from different functions, you'll drive projects forward to provide best in class consumer experiences. Ultimately, you'll ensure we continue to provide superior consumer solutions to meet unmet needs whilst further developing into a seasoned project manager.
Equality
All qualified applicants will receive consideration for employment without regard to age, disability or medical condition; colour, ethnicity, race, citizenship, and national origin; religion; pregnancy, family status and caring responsibilities; sexual orientation; sex, gender identity, gender expression, and transgender identity; protected veteran status; size or any other basis protected by appropriate law.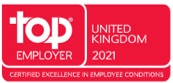 Apply now »