R&D Senior Project Manager
R&D Senior Project Manager
Hull or Slough based
Competitive Salary & excellent benefits package 
In this role, you will be responsible for implementing project management (PM) best practices across categories and BUs, with the aim of taking our Project and Programme Management (PPM) function to the next level. You will identify and implement quick wins across the PPM teams around PM tools and ways of working. You will help create a connected PPM community applying continuous improvement and best practices sharing approach.

You'll succeed because… 

You will already have solid end to end project management experience and are looking for an opportunity to gain more advanced PM skills. You'll already have, or be working towards, a Project Management qualification such as PMP or Prince 2. 
With experience of developing and implementing new cross functional processes, ways of working, tools and systems, you will identify gaps and opportunities around project management methodologies. You will also provide standards of practice for the project managers in the PPM organisation, working effectively with a wide variety of stakeholders across PPM teams and business partners such as R&D, Marketing, Finance, and Supply with a focus on building strong internal networks. 
Working with a variety of global markets, you thrive in a fast-paced, action-oriented environment where your "can do" approach will enable you to easily interface and collaborate effectively with a wide variety of internal senior stakeholders. 

You'll love it because… 

You will play a pivotal role in creating a connected PPM community applying continuous improvement and best practices sharing approach, acting as a change agent and inspiring others to be part of the change journey.
Equality
All qualified applicants will receive consideration for employment without regard to age, disability or medical condition; colour, ethnicity, race, citizenship, and national origin; religion; pregnancy, family status and caring responsibilities; sexual orientation; sex, gender identity, gender expression, and transgender identity; protected veteran status; size or any other basis protected by appropriate law.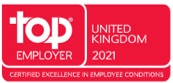 Apply now »