Job Advert
Senior Manager, Safety Science Hygiene
Hull, UK
Competitive Salary & excellent benefits package 
Closing date: 15th October 2021
 
The Global Safety Assurance (GSA) Department is a key R&D function within Reckitt. Its responsibility is to ensure the safety of all innovative and marketed products, driving safety by design and ensuring the application of risk assessment and safety compliance across the business.  
In this newly created role, as our Senior Manager, Safety Science you'll use your blend of technical and business partnering skills to:
•    Function as GSA's Primary Point of Contact (PPOC) for senior stakeholders within the Automatic Dishwash and Fabric Care categories, supporting Vanish and Finish and associated local brands across the globe.
•    Function as the safety science lead for the global Hygiene business unit, you'll interface with key stakeholders in GSA, sustainability, R&D and regulatory assessing the impacts of legislative changes and threats to Reckitt's products and raw materials.
You'll succeed because… 
…you have extensive product safety leadership experience within a relevant FMCG category - detergents, fragrances, raw materials, pesticides, biocides or cosmetics. Qualified to at least Masters level or equivalent, and ideally a relevant professional qualification/certification such as DABT, UKRT etc, you'll be a strong influencer and business partner, able to critically appraise scientific data across multiple technical areas, and translate complex scientific detail into non-scientific language.
You bring the best out of others, encouraging the exploration of new ideas. You welcome being challenged and in turn question others. You're innovative, resilient and entrepreneurial. Just like us. 
You'll love it because… 
…you'll have the freedom to make a difference. You'll put your own ideas into practice. The products you help to get out there will allow people to live healthier lives and have happier homes. And our dynamic, ownership-driven culture will bring the very best out of you, every day.
Equality
In return Reckitt offer very competitive salaries with excellent benefits and the chance to progress your career within a truly global organisation.
Reckitt is an equal opportunity employer and all qualified applicants will receive consideration for employment without regard to race, colour, religion, sex, national origin, disability status, protected veteran status, or any other basis protected by appropriate law. All hiring decisions are made based on merit, competence and business need.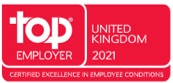 Apply now »