Global Safety Assurance - Senior Safety Risk Manager
Description
The Global Safety Assurance  group has been developed to improve how we create and manage the Reckitt product safety risk profiles and standardise the associated processes and Standard Operating Procedures across Reckitt.  This will ensure Reckitt always has the consumer at the heart of all safety activity.
Senior Safety Risk Manager
 Kingston upon Hull, East Yorkshire  / Hybrid Working 
Competitive Salary & excellent benefits package 
 
The Senior Safety Risk Manager will ensure consistent, accurate and substantiated medical risk/safety messaging across Reckitt products, input into various vigilance and safety documents, manage safety risk regulatory activity documents, and integrate cumulative safety data, and information into the lifecycle of Reckitt products. You will be involved early, to help shape the safety risk minimisation activities for Reckitt products to limit the impacts of human harm on our consumers
 
 You'll succeed because…The Senior Safety Risk Manager Benefit-Risk Physician will be able to use evidence-based information combined with clinical judgement and experience to work across a multitude of therapeutic areas and projects to aid in the evaluation of risk and safety impact for the patient/consumer, and will ensure appropriate communication advice, planning and company utilisation of benefit safety -risk data in product design, documentation and life cycle management and review:
-    Lead the strategic plans and projects to limit risk of human harm across the Reckitt portfolio. 
-    Collaborating with relevant functions and personnel on any safety risk activities, as appropriate. 
-    Manage the development and production of appropriate safety/risk documentation.
-    Support activities such as PRAC responses, RFI, switch documentation and other Competent Authority requests.
-    Provide medical and technical support for medical safety writers.
-    Act as final content reviewer/approver.
-    Input into the Global Vigilance Group (GVG) process for risk and core safety validation.
-    Provide medical input in to safety risk management and associated documentation:
-    Maintain oversight of the updates and maintenance of safety risk trackers and documentation supporting the safety concerns
-    Oversight of the Signal Management activities. 
-    Assimilation and interpretation of risk data. 
-    Ensuring appropriate dissemination of safety concerns to the relevant functions 
-    Ensuring appropriate utilisation and incorporation of cumulative benefit-risk data.
-    Input into product design review, existing product revision and facilitating the communication of such information to relevant teams.

You'll love it because… 
…you'll have the freedom to make a difference. You'll put your own ideas into practice. The products you help us get out there will allow people to live healthier lives and have happier homes. And our dynamic, ownership-driven culture will bring the very best out of you, every day. 
Equality
All qualified applicants will receive consideration for employment without regard to age, disability or medical condition; colour, ethnicity, race, citizenship, and national origin; religion; pregnancy, family status and caring responsibilities; sexual orientation; sex, gender identity, gender expression, and transgender identity; protected veteran status; size or any other basis protected by appropriate law.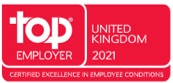 Apply now »