Want to be right at the heart of things? As a Demand Planning Manager with Reckitt, you'll have the freedom to influence and improve operations at every step.  
Demand Planning Manager
Slough, Berkshire
Competitive Salary & excellent benefits package 
As the Demand Planning Manager within the Global Expansion Market team offers an exciting opportunity to be part of a key growth driver for Reckitt. You will be part of a strategic pillar within Reckitt to accelerate growth in whitespace markets. As a pivotal part of the supply team you will be responsible for demand planning, supply planning and monthly sales & operational planning (S&OP).
Key responsibilities:
Work with factories, countries and customers to ensure forecast is in place and inventory is available when customers place orders
Run statistical analysis, review planning scenarios based on sales history and plan/vision target
Inventory management, net working capital (NWC) impact, review and minimize slow moving stock (SLOB) risk
Lead monthly S&OP process
Coordinate stock keeping unit (SKU) phase-in/out 
Provide inputs for quarterly forecast (FC) updates and annual plan
Coordinate with in market execution (IMEX) brand planners and factories to secure supply and confirm allocation
Capacity planning with factory and 3rd party repack facility
Upload customer forecast in supply network planning (SNP)
Manage OOS/ distress and plan recovery
KPI reporting and improvement steps.
You'll succeed because…
...You are results oriented and self-driven, you have strong communication and interpersonal skills both written and oral. With a creative approcah to problem-solving, you have a bias for action, the capability to define, evaluate and take risks. You are agile and able to thrive in a fast-paced, entrepreneurial environment who loves to work cross-functionally and takes pride in developing strong partnerships and relationships will all levels throughout the organization.
Skills, Experience & Professional qualifications required:
Approx. 5 years of planning experience in a high growth environment 
Ideally end-to-end supply service experience (demand planning, supply planning, S&OP process)
Strong analytical skills, strong track record of delivering outstanding performance 
Good understanding of systems/ERP, ideally SAP experience
Able to manage multiple activities simultaneously whilst maintaining good quality of work and achieve deadlines.
You'll love it because… 
…you'll get to make an impact like never before. You'll be responsible for your own projects - we can't wait to listen to your ideas. The products you help us get out there will make people's lives better. Our iconic brands will provide an incredible platform for you. And our dynamic, ownership-driven culture will help bring the very best out of you, every day.
Equality
In return Reckitt offer very competitive salaries with excellent benefits and the chance to progress your career within a truly global organisation.
Reckitt is an equal opportunity employer and all qualified applicants will receive consideration for employment without regard to race, colour, religion, sex, national origin, disability status, protected veteran status, or any other basis protected by appropriate law. All hiring decisions are made based on merit, competence and business need.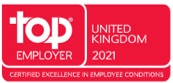 Apply now »