Want to create a working environment that inspires? As EHS Advisor, you'll have the freedom to set the tone.
EHS Advisor
Kingston upon Hull, East Yorkshire
Competitive Salary & excellent benefits package including 10% pension contribution, 25 days annual leave, eligibility for bonus and private healthcare. 
This role is key to the safe management of the Hull R&D site and is aimed at ensuring the site achieves and maintains legal compliance, whilst also leading the development of a robust safety management system. You would be the primary support interface with the business on a day-to-day basis regarding H&S matters, whilst participating in or leading certain improvement-based projects.  
 
You'll succeed because… 
You are a strong communicator; you will be liaising with safety champions throughout the business and building strong working relationships with other agents on-site; Occupational Health, Facilities Management, safety practitioners across business areas, and safety managers across the Hull site. These relationships will also extend to external partners, such as HSE, EA and local Councils. Having a strong working relationship with these teams will enable you to successfully manage any construction, maintenance and contractors from a robust health and safety perspective. You may be required to act as a representative of the Hull site at CHQ and corporate H&S reviews also. 
You have a passion for safety; as a central EHS contact, you must have a strong understanding of health and safety, and environmental legislative requirements and be confident in enforcing these on a large site. You will be responsible for the co-ordination of audits across R&D for Health, Safety and Environmental performance and manage subsequent actions to ensure legal compliance. You will produce reporting metrics for EHS performance that can be used in monthly site reviews, and for ultimate onward communication to HQ for inclusion in Corporate Responsibility reporting. 
You are dedicated to your work, you will play a vital role in a project to align all current safety management systems and processes into one cohesive management system that will meet, and exceed, the requirements of OHSAS 45001. You will work with the business to develop and comprehensive approach to documented Risk Assessment, inclusive of (but not limited to); Risk Assessment, Standard Operating Procedures and documented Safe Systems of work. 
You have an active membership with a professional Health and Safety body. A degree (in an engineering or scientific discipline), and a NEBOSH Diploma Standard for Occupational Health and Safety, and Environmental Management are preferred. You are someone who understands Health and Safety and the necessary cultural alignment required to engage and maximise participation from a workforce. 
You'll love it because… 
There's plenty to keep you busy; the R&D site is situated across two buildings, in which there are laboratories, shared office spaces and test facilities. We have over 900 employees on site, the safety of these facilities and this population will be the primary focus of your role. 
We pride ourselves on the collaborative culture at Reckitt, we support and listen to our employees - this will enable you to work with other agents cross-functionally to achieve positive results. 
You have a strong intellectual curiosity and can take a hands-on approach to the development of a safety management system, and co-ordinating site HSE initiatives. 
You'll get to make an impact like never before. You'll be responsible for your own projects - we can't wait to listen to your ideas and our dynamic, ownership-driven culture will help bring the very best out of you, every day. 
Equality
All qualified applicants will receive consideration for employment without regard to age, disability or medical condition; colour, ethnicity, race, citizenship, and national origin; religion; pregnancy, family status and caring responsibilities; sexual orientation; sex, gender identity, gender expression, and transgender identity; protected veteran status; size or any other basis protected by appropriate law.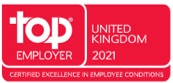 Job Segment: Environmental Health & Safety, Healthcare
Apply now »