Global Regulatory Senior Associate - Durex
Description
Want to steer the growth of a major global brand? As a Global Regulatory Senior Associate  - Durex you'll have the freedom to show us what's possible and help drive innovation that makes an impact. Globally.
 
Global Regulatory Senior Associate  - Durex
Kingston Upon Hull, Hybrid Working
Competitive Salary and renumeration

 
Responsible for a major brand or category, you'll play a critical role driving innovation and developing new products. You'll navigate a complex regulatory environment. As a steward for our brands, you'll ensure our product portfolio supports our ambitious growth plans. You'll anticipate and influence regulatory changes and lead our thinking about what's possible. You'll develop global registration dossiers and technical documentation to ensure our products are safe, efficient and continue to make our customers lives better.
 
You'll succeed because… 
…you've a scientific background and an understanding of Regulatory Affairs and Medical Devices: 
•    Work collaboratively with Snr Manager/Manager to define and implement the regulatory strategy.
•    Support key innovation initiatives as required assigned by manager
•    Work collaboratively within R&D community to define global registration dossiers and technical documentation. If required, attend meetings with regulatory bodies to confirm submission requirements.
•    Work in partnership with the local regulatory teams to identify and be aware of key requirements and ensure that they are considered to deliver a 'right first time' approach to new product development. 
•    Responsible for project management of Regulatory NPD requirements & dossier/technical file creation in line with the project strategy.
You'll love it because… 
…you'll get to make an impact like never before. You'll be responsible for your own projects - we can't wait to hear your ideas. The products you help us get out there will make people's lives better. Our iconic brands will provide an incredible platform for you. And our dynamic, ownership-driven culture will help bring the very best out of you, every day. 
 
Equality
All qualified applicants will receive consideration for employment without regard to age, disability or medical condition; colour, ethnicity, race, citizenship, and national origin; religion; pregnancy, family status and caring responsibilities; sexual orientation; sex, gender identity, gender expression, and transgender identity; protected veteran status; size or any other basis protected by appropriate law.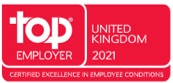 Job Segment: Medical Device, Healthcare
Apply now »