PLM Business Process Owner
Want to drive operational excellence in a global business? As PLM Business Process Owner, you'll have the freedom to make a lasting impact.
PLM Business Process Owner
Kingston upon Hull, East Yorkshire
Competitive Salary & excellent benefits package 
Role Purpose:  
Working across Health and Hygiene GBUs, you will play a lead role in managing cross-functional business processes from end-to-end for sites operating on the PLM solution. You will work with cross-functional stakeholders to define, implement, maintain, monitor effectiveness, and drive improvements in process, whilst supporting functional design changes to the PLM solution, including actively supporting the development and execution of system test protocols and scripts. 
Responsibilities & Activities: 
Define the scope (where used and by whom) of processes facilitated by the PLM solution. Maintain a comprehensive understanding of these processes, including how they interact with upstream and downstream processes. 

Work closely with relevant stakeholder functions to understand and interpret current and future business requirements, internally and externally imposed, and input to process, system and data design strategy. 

Identify meaningful connections between E2E supply chain processes and data flow/utilisation and use these connections to continuously improve data processes and ERP processes. 

Ensure that standard operating procedures, policies and internal reference documentation, that guide process and system usage for all user levels and activities, meet the required standards and are fully deployed. 

Ensure that process design and user requirements are formally documented and signed off to the point of satisfying business requirements. 

Ensure change control, deviation and validation requirements are managed correctly. 


 
Equality
All qualified applicants will receive consideration for employment without regard to age, disability or medical condition; colour, ethnicity, race, citizenship, and national origin; religion; pregnancy, family status and caring responsibilities; sexual orientation; sex, gender identity, gender expression, and transgender identity; protected veteran status; size or any other basis protected by appropriate law.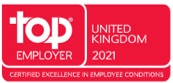 Apply now »