Personal Assistant to Chief Safety Officer
Description
Responsibilities:
Team Administrative Support
Help the GSA Leadership Team manage team projects, assignments, holiday tracking, workload balancing, and the collation of written/presentation deliverables.
Take responsibility for event planning for both on- and off-site meetings & annual conferences, including all logistical set ups, equipment and travel.
Arrange Leadership team meetings including managing all pre-reading, attending & taking minutes in meetings, following up on outstanding actions and ensuring permanent records are maintained.
Manage various departmental budgets, invoicing and suppliers as required. Administrate all GSA purchase orders (SAP Ariba, SAP GUI), vendor system (MDG-S) incl. invoice queries and contracts (SOWs, MSAs, NDAs via iContract).

Personal Assistant
Provide secretarial and personal assistant support. Support the CSO in all organizational, communications and administrative matters.           
Manage the CSO's diary; book and manage domestic & international travel for him, and up to 5 additional senior members of the department.
Manage confidential people data, including sensitive business and financial data.
Co-ordinate general administrative and organizational matters, e.g. organizing files and follow-up systems to improve work efficiency.
Prepare moderately complex spreadsheets and presentations using MS Excel and PowerPoint for internal and external communications.
Manage agendas, travel, meeting dates and expense submission.
Provide telephone and administrative support.

Qualifications
Strong A-level education; degree-level preferred.

Experience
5+ years' experience as a senior Organisational Assistant, preferably in a large Healthcare/Technology/Consumer goods company or comparable industry, supporting executive level management and their key projects.

Skills/Attributes
Strong organizational capabilities; the ability to manage many workstreams at different paces at the same time, and deliver on time; Proven ability to work under pressure without compromising on deliverables
Highly articulate and diplomatically sensitive; excellent communication skills, both written and spoken. Ability and confidence to expertly answer outside customer/media calls,
Self-starter approach, highly self-motivated and eagerness to take initiative and ownership; and the ability to judge when manager's approval is required.
Expert-level skills using Microsoft Office/365, Teams and other Digital Tools (software and hardware). Proven analytical and presentational skills in working with data.
Proven ability to navigate smoothly within a complex global matrix organization.
Ability to effectively and logically manage confidential and sensitive information properly.
Flexibility regarding working hours and high change agility.
Ability to travel occasionally to support off-site planned events.
Equality
All qualified applicants will receive consideration for employment without regard to age, disability or medical condition; colour, ethnicity, race, citizenship, and national origin; religion; pregnancy, family status and caring responsibilities; sexual orientation; sex, gender identity, gender expression, and transgender identity; protected veteran status; size or any other basis protected by appropriate law.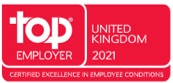 Job Segment: Medical Technology, Healthcare
Apply now »