Want a role with real-world impact? As an R&D Associate - Aerosols at Reckitt, you'll have the freedom to help reinvent products that touch millions of lives. Worldwide. 
R&D Associate - Aerosols
Kingston upon Hull, East Yorkshire
Competitive Salary & excellent benefits package 
Focusing on well-known brands such as Dettol. The role is within the R&D Operations team looking after biocidal aerosol products that are on shelf in market. Our aim to protect sales, grow sales and increase profit margins. We are the interface for building collaborative relations with Supply, Regulatory, Marketing and R&D Brands.
You'll succeed because…
…you're a Chemistry, or related, graduate who ideally has work experience managing and leading projects, working in a laboratory environment running experiments and stability studies, has experience providing support to junior members of staff with day-to-day tasks but is also comfortable supporting activities such as preparing dossiers and reports.
You're a creative and tenacious problem solver who can communicate effectively with colleagues from different fields. Independently minded, you've a healthy curiosity and will actively seek out additional information when you need it.
Equality
All qualified applicants will receive consideration for employment without regard to age, disability or medical condition; colour, ethnicity, race, citizenship, and national origin; religion; pregnancy, family status and caring responsibilities; sexual orientation; sex, gender identity, gender expression, and transgender identity; protected veteran status; size or any other basis protected by appropriate law.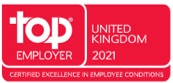 Apply now »