R&D Associate/Scientist - Veet
Job Advert
Want a role with real-world impact? As an R&D Associate/Scientist - Veet at Reckitt, you'll have the freedom to help develop products that touch millions of lives. Worldwide. 
R&D Associate/Scientist - Veet
Kingston upon Hull, East Yorkshire
Competitive Salary & excellent benefits package 
A fantastic opportunity is available for an R&D Associate to join our Veet team. 
Would you like to be a part of a fast paced and dynamic category focusing on consumer led innovation? We are looking for someone with a passion and enthusiasm for product development in an R&D capacity.
  
You will be responsible for new product development for the Veet brand, as well as working with other business functions to develop consumer preferred hair removal / management products from idea stage right through to launch. Providing detailed technical input into all aspects of support for the portfolio, you will lead technical projects across a range of product formats. You will work with subject matter experts and take a key role in formulation development utilising in-house capabilities, constructing development plans, interpreting and evaluating test results. You will also build your experience in people management as you will be responsible for the management and development of direct reports. 

You'll succeed because… 
…you have a proven track record of NPD/EPD project delivery. You've worked independently within a multi-disciplinary project team and using your partnership and influencing skills, you can build cross functional relationships and communicate effectively. Degree-qualified in a scientific discipline, you also have a good knowledge of theoretical and practical aspects of formulation / analytical science that makes you a strong problem solver. People management experience would be highly desirable to enable you to provide ongoing mentoring and coaching.
 
You'll love it because… 
…you'll get to make a difference to consumers' lives. You'll be responsible for your own projects and you will lead their technical development. You will be able to see the impact of your critical evaluation skills by making decisions to meet key project milestones. 
Our iconic brands will provide an incredible platform for you. And our dynamic, ownership-driven culture will help bring the very best out of you, every day.
Equality
In Return Reckitt offer very competitive salaries with excellent benefits and the chance to progress your career within a truly global organisation.
Reckitt is an equal opportunity employer and all qualified applicants will receive consideration for employment without regard to race, colour, religion, sex, national origin, disability status, protected veteran status, or any other basis protected by appropriate law. All hiring decisions are made based on merit, competence and business need.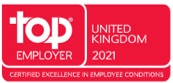 Apply now »