Want a role with real-world impact? As a R&D Senior Associate at Reckitt, you'll have the freedom to reinvent products that touch millions of lives. Worldwide. 
 
R&D Senior Associate 
Kingston upon Hull, East Yorkshire 
Competitive Salary & excellent benefits package 
The role is ideal for a high-calibre individual with the necessary skill set to lead a team of approximately 8-10 scientists working on a cross-functional platform of projects primarily focussed on a challenging and complex base business resiliency plan to sustain future growth of, primarily, the Gaviscon brand.
You will be responsible for...
Working with the team project manager, you will be responsible for all R&D technical activities, day to day management and resourcing for the compliance programme and supply plan projects under your remit (role is predominantly focussed on supply plan projects)

Accountable for the delivery and execution of the project work of your team

Accountable for the KPIs / delivery of project milestones of your team

Responsible for the development of your direct line reports and accountable for that of the overall team you lead
You'll succeed because...
You should be comfortable with ambiguity and be a 'self-starter' with the ability to quickly learn and implement to keep up with the fast pace of the role

Technically diligent and able to grasp new science and visualise a business benefit

Ability to delegate whilst still being accountable

Prioritisation and time management skills are essential

Stakeholder collaboration, communication, and the ability to manage expectations are also key
You'll love it because… 
…you'll get to make an impact like never before. You'll be responsible for your own projects - we can't wait to hear your ideas. The products you help us get out there will make people's lives better. Our iconic brands will provide an incredible platform for you. And our dynamic, ownership-driven culture will help bring the very best out of you, every day. 
 
Equality
All qualified applicants will receive consideration for employment without regard to age, disability or medical condition; colour, ethnicity, race, citizenship, and national origin; religion; pregnancy, family status and caring responsibilities; sexual orientation; sex, gender identity, gender expression, and transgender identity; protected veteran status; size or any other basis protected by appropriate law.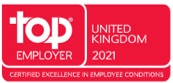 Job Segment: Medical, Healthcare
Apply now »