R&D Talent Pool - Existing Product Portfolio Health - Hull
Want a role with real-world impact? At Reckitt, you'll have the freedom to reinvent products that touch millions of lives. Worldwide. 
R&D Talent Pool - Existing Product Portfolio Health - Hull
Kingston upon Hull, East Yorkshire
Competitive Salary & excellent benefits package 
At Reckitt we are always looking for future talent to work in R&D to support our existing health product portfolio to make sure we remain competitive, complainant & safe.  
If you are just starting your career or looking for your next move then please log your interest and you will be added to our talent pool.
You'll succeed because …
In our organisation, we're not afraid to dream big. We imagine the future so that we can deliver the unexpected healthcare innovations that will meet the unfulfilled needs of our future customers.  
You'll love it because ….
Our purpose is 'To protect, heal and nurture in the relentless pursuit of a cleaner, healthier world' into a reality, and we need the best people to help us succeed.  
It's not going to be an easy ride, but the challenge will be rewarding and worthwhile. Our team is passionate with a drive to succeed, we love ownership and have an entrepreneurial spirit. We know what we want and will work hard to get it.  
If you have a desire to disrupt, challenge, provoke and improve as well as create new, products, solutions, and ways of doing things, then you should imagine a future with us.
Equality
All qualified applicants will receive consideration for employment without regard to age, disability or medical condition; colour, ethnicity, race, citizenship, and national origin; religion; pregnancy, family status and caring responsibilities; sexual orientation; sex, gender identity, gender expression, and transgender identity; protected veteran status; size or any other basis protected by appropriate law.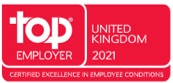 Job Segment: Medical, Healthcare
Apply now »