Want to take your HR expertise further? As an HR Advisor - 9 month FTC with Reckitt, you'll have the freedom to let your know-how shine. 
 
HR Advisor - 9 month FTC 
Kingston upon Hull, East Yorkshire 
Competitive Salary & excellent benefits package 
 
Responsible for a wide range of HR activities, you'll be the one we look to for guidance on all things people-related. You're guaranteed pace and variety. You'll:
•    Provide expertise on employee relations, employment law and policies
•    Help recruit and reward 
•    Coach and develop from entry level to senior executives
•    Support a culture that empowers and recognises performance. 
 
You'll succeed because… 
…you think for yourself and can act independently. You're:
•    Willing to take the lead in situations where HR expertise is needed
•    Results orientated, you empower others, coaching them to make the right decisions
•    A natural relationship-builder, you're a team player – empathetic, supportive and collaborative 
•    Able to successfully juggle multiple projects and priorities. 
 
You'll love it because… 
…you'll get to make an impact like never before. You'll be responsible for your own projects - we can't wait to hear your ideas. The products you help us get out there will make people's lives better. Our iconic brands will provide an incredible platform for you. And our dynamic, ownership-driven culture will help bring the very best out of you, every day. 
Equality
All qualified applicants will receive consideration for employment without regard to age, disability or medical condition; colour, ethnicity, race, citizenship, and national origin; religion; pregnancy, family status and caring responsibilities; sexual orientation; sex, gender identity, gender expression, and transgender identity; protected veteran status; size or any other basis protected by appropriate law.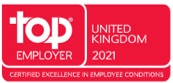 Apply now »