IT&D Product Manager - Safety (Hybrid)​
Want to take technology to the next level? As IT&D Product Manager - Safety (Hybrid)​, you'll have the freedom to think strategically, lead commercially and harness emerging trends to grow our business.
IT&D Product Manager - Safety (Hybrid)​
Kingston upon Hull, East Yorkshire
Competitive Salary & excellent benefits package - Bonus, 10% Pension contribution, Healthcare, Car allowance, 25 days holiday, Hybrid working
The IT&D Manager – Safety is responsible for all Products within their scope, ensuring that the end-to-end value for each Product is delivered from ideation to retirement. They develop and maintain a robust understanding of their functional area, aligning product strategy to the wider business functional goals with a key focus on maximum user adoption through well-considered change management. 
They are the key point of contact for their product team, managing the demands of their business aligned counterparts, alongside the requirements of the product team, acting as a point of contact for the business to reduce complexity, align global process and foster strong relationships. 
They provide direction to the Product team to translate both business requirements into technology solutions and explain complex IT solutions to non-technical resources. They are accountable for the financial performance of their Product Line, directly reporting all budgetary decisions to their respective Product Group Lead. They are responsible for identifying and building the necessary capabilities for their Product Line, either through talent acquisition or relevant training of the existing resources within their scope. 

You'll succeed because…
We're on a journey, harnessing leading technologies to give us a competitive edge. We'll look to you to make our business faster, smarter and more efficient than ever. You'll implement, maintain and support the most advanced systems and ensure our IT and business strategies are aligned. You'll improve service delivery and keep our data safe. You'll spot the latest trends and turn them into opportunities for us to grow our business.
You'll love it because……
You'll get to make an impact like never before. You'll be responsible for management and collaboration within the business and own teams. Inspire teams to get behind a vision. Effectively convey complex and political issues to diverse audiences. Creates and sustains an innovative culture. Ability to work at a strategic level, whilst maintaining project level oversight.
Equality
At Reckitt, we recognise that in real life, great people don't always 'tick all the boxes'. That's why we hire for potential as well as experience. Even if you don't meet every point on the job description, if this role and our company feels like a good fit for you, we still want to hear from you. Come and join a team whose purpose is to protect, heal and nurture in the relentless pursuit of a cleaner and healthier world.
All qualified applicants to Reckitt will receive consideration for employment without regard to age, disability or medical condition; colour, ethnicity, race, citizenship, and national origin; religion, faith; pregnancy, family status and caring responsibilities; sexual orientation; sex, gender identity, gender expression, and transgender identity; protected veteran status; size or any other basis protected by appropriate law.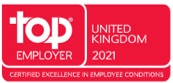 Apply now »