​
Want to take your ideas further? As Packaging Engineer at Reckitt, you'll have the freedom to find new ways for packaging to bring our brands to life. Globally. 
 
Packaging Engineer 
Kingston upon Hull, East Yorkshire 
Competitive Salary & excellent benefits package including hybrid working, 10% pension contributions and bonus scheme. 
Closing Date: December 22nd. 
Interviews to be held in January 2024. 
 
The Airwick Packaging Team drive the structural packaging development, from concept to market launch of a globally recognised products. Working within the Global R&D Packaging team you will have the opportunity to shape the future of multi-million brands, like Airwick.
This role would suit an established, creative packaging or material engineer, or, product designer with a passion for product development. 
 If you have product or project management experience in the packaging field and love to launch new products and enhance existing brands we'd love to hear from you!
 
In this role you will… 
Be a subject specialist in New Product Development projects, involving new and novel packaging components and technologies.
Provide technical inputs into design briefs and drive packaging development from concept to launch.
Balance time between projects and priorities, protecting our products by optimising costs, raising quality, and ensuring we meet regulatory standards.
Manage pilot tool qualification ensuring all packaging is fit for purpose.
Collaborate closely with many internal partners.
Ensure all New Product Developments link back to the consumer and their needs.
To succeed you will...
Have a combination of qualifications and experience in the packaging engineering fields. 
Have some understanding of manufacturing technology and processes (both for the packaging itself and filling / packing).
Thrive in an ever-changing environment, able to organise and prioritise. 
Have a passion for sustainability, helping us achieve our sustainability goals through our packaging. 
 
You'll love it because you'll… 
Get to make an impact like never before.
Be responsible for your own projects - we can't wait to hear your ideas.
Grow in your career while working with iconic brands!
Be free to explore with our dynamic, ownership-driven culture that helps bring the very best out of you, every day. 
 
Equality
At Reckitt, we recognise that in real life, great people don't always 'tick all the boxes'. That's why we hire for potential as well as experience. Even if you don't meet every point on the job description, if this role and our company feels like a good fit for you, we still want to hear from you. Come and join a team whose purpose is to protect, heal and nurture in the relentless pursuit of a cleaner and healthier world.
All qualified applicants to Reckitt will receive consideration for employment without regard to age, disability or medical condition; colour, ethnicity, race, citizenship, and national origin; religion, faith; pregnancy, family status and caring responsibilities; sexual orientation; sex, gender identity, gender expression, and transgender identity; protected veteran status; size or any other basis protected by appropriate law.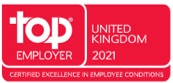 Apply now »