Project Manager - Senior Associate, Front End Innovation
Want to shake things up? As Project Manager - Senior Associate, Front End Innovation at Reckitt, you'll have the freedom to explore disruptive technologies and see just how far you can take them.
Project Manager - Senior Associate, Front End Innovation
Hull or Slough Location
Competitive Salary & excellent benefits package 
This is an excellent opportunity to manage Front End Innovation projects within the Health Business Unit with a real focus on development, enabling you to further expand your project management and product development expertise. Taking ownership for high priority projects, you'll own and lead projects, managing timelines, budgets and resources and will contribute to continuing the fantastic growth of our brands.
Partnering with experts from different functions, you'll drive projects forward to provide best in class consumer experiences. Ultimately, you'll ensure we continue to provide superior consumer solutions to meet unmet needs.

You'll succeed because… 
You are experienced in R&D project management and are looking for an opportunity to further develop your project management skills cross-category. You could already be a Senior Associate who wants to specialise in project management or a Project Manager looking for the next step.  

You're a creative and tenacious problem solver who is able to deliver against the project success criteria. Ideally degree qualified in a scientific discipline, you're also able to communicate and influence effectively with colleagues from different fields and build strong internal networks. You are comfortable with ambiguity, and are experienced in managing projects within the R&D product lifecycle, you will ideally have experience in a range of product classifications preferably within Intimate Wellness & Germ Protection. 

You thrive in a fast-paced deadline driven environment and your "can do" approach will enable you to easily interface and collaborate effectively with a wide variety of internal senior project stakeholders. With a flair for detail, your strong planning and organisational skills will enable you to monitor project tasks and milestones within the project plans and escalate project risk. 
You'll love it because… 

This role will enable you to gain exposure and full autonomy to manage and drive multiple projects across strategic pipelines from development through to launch enabling you to further build on your project management skills working in a fast paced, creative and ever-growing category.  
You'll get to experience multiple product classifications and contribute to the innovation pipeline/strategy of the brands, helping science platforms to successfully transition and support the category innovation pipeline. 
Equality
At Reckitt, we recognise that in real life, great people don't always 'tick all the boxes'. That's why we hire for potential as well as experience. Even if you don't meet every point on the job description, if this role and our company feels like a good fit for you, we still want to hear from you. Come and join a team whose purpose is to protect, heal and nurture in the relentless pursuit of a cleaner and healthier world.
All qualified applicants to Reckitt will receive consideration for employment without regard to age, disability or medical condition; colour, ethnicity, race, citizenship, and national origin; religion, faith; pregnancy, family status and caring responsibilities; sexual orientation; sex, gender identity, gender expression, and transgender identity; protected veteran status; size or any other basis protected by appropriate law.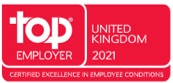 Apply now »