R&D Aerosol Innovation Scientist
Want a role with real-world impact? As an R&D Aerosol Innovation Scientist at Reckitt, you'll have the freedom to help reinvent products that touch millions of lives. Worldwide. 
R&D Aerosol Innovation Scientist
Kingston upon Hull, East Yorkshire
Competitive Salary & excellent benefits package 
You'll be working across RB Hygiene brands at the front end of aerosol product innovation, identifying and developing new aerosol / spray packaging and formulations.
Leveraging new and existing technologies to scope and deliver product innovations to all relevant RB Hygiene brands. Working with internal teams and industry partners, to test and develop new packaging and / or formulations to create new products in support of our purpose, to protect, heal and nurture in the relentless pursuit of a cleaner, healthier world.
You'll succeed because…

…you have a passion for problem solving and innovation and a desire to specialise within a technical discipline in a small, fast-paced team. 
You love to understand how different technologies can be designed and developed to deliver exciting new products, working with teams and external partners around the world.
You are degree qualified in a relevant scientific discipline. Experienced within an FMCG environment with a technical bias and some basic knowledge and experience of aerosol and spray products. 
You are curious and able to follow and develop new test methodologies to deliver innovative solutions which enhance the consumer usage experience, sustainable credentials or margins for our range of brands.
You'll love it because…

…you will get the chance to work on a wide range of products, brands and technologies with a vast array of internal and external contacts. 
Get the chance to learn develop your knowledge in a technical role. 
You'll be responsible for supporting the scoping and development of some truly innovative and sustainable technologies, gaining experience withing a range of different brands. 
The products you help us get out there will make people's lives better. Our iconic brands will provide an incredible platform for you. And our dynamic, ownership-driven culture will help bring the very best out of you, every day.
Equality
All qualified applicants will receive consideration for employment without regard to age, disability or medical condition; colour, ethnicity, race, citizenship, and national origin; religion; pregnancy, family status and caring responsibilities; sexual orientation; sex, gender identity, gender expression, and transgender identity; protected veteran status; size or any other basis protected by appropriate law.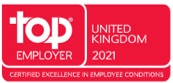 Apply now »