R&D Assistant FTC - Air Care
Want a role with real-world impact? As an R&D Assistant FTC - Air Care at Reckitt, you'll have the freedom to help develop products that touch millions of lives. Worldwide. 
R&D Assistant FTC - Air Care
Kingston upon Hull, East Yorkshire
Competitive Salary & excellent benefits package 
Closing date 1st December 2023
This is a fast paced and dynamic role to assist and drive implementing assigned delivery projects and initiatives from proof of principle feasibility to successful launch into market. In this role ownership, agility to learn and a strong scientific background is strongly required. 
You will Deliver reliable technical support and laboratory work to support successful implementation of assigned delivery projects.
You'll succeed because you… 
Assume ownership for R&D projects, by implementing formulation/device feasibility work, analysis, validation, stability testing, industrial trials, and dossier preparation, ensuring they are performed on time and to the required internal and external standards and market conditions.
Maintain good communication with Marketing, Supply and other functions to accomplish objectives.
Will be responsible for ensuring that all activities conform to legislative, Health and Safety and Environmental requirements, including the adoption and tracking of laboratory best practices.
Able to manage implementation of NPDs/EPDs under the supervision of R&D associate or manager.
Ensure that the Project development elements are carried out for each project, in collaboration with the team.
Develop & strengthen technology strategies supporting the Air Care innovation & product strategies in line with 3YP priorities.
Scope, source and develop new technologies and products across all Air Care platforms with support of relevant R&D functions.
 You'll love it because you have… 
•    Self-starting and capable of working independently
•    Good Project Management skills
•    Good formulation knowledge and understand of chemical interactions
•    Ability to interpret results from lab tests through statistical analysis of testing data
•    Good negotiating and interpersonal skills
•    Good organizational and problem-solving skills
•    Ability to identify and communicate risks
•    Creative mindset
Equality
At Reckitt, we recognise that in real life, great people don't always 'tick all the boxes'. That's why we hire for potential as well as experience. Even if you don't meet every point on the job description, if this role and our company feels like a good fit for you, we still want to hear from you. Come and join a team whose purpose is to protect, heal and nurture in the relentless pursuit of a cleaner and healthier world.
All qualified applicants to Reckitt will receive consideration for employment without regard to age, disability or medical condition; colour, ethnicity, race, citizenship, and national origin; religion, faith; pregnancy, family status and caring responsibilities; sexual orientation; sex, gender identity, gender expression, and transgender identity; protected veteran status; size or any other basis protected by appropriate law.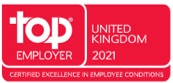 Apply now »