Want a role with real-world impact? As an R&D Operations Associate at Reckitt, you'll have the freedom to help reinvent products that touch millions of lives. Worldwide. 
R&D Operations Associate
Kingston upon Hull, East Yorkshire
Competitive Salary & excellent benefits package 
An exciting opportunity is available to join the Mucinex team within the R&D Operations Cough, Cold and Flu team in Hull.

As the junior associate you will be responsible for leading either planned and unplanned supply projects or compliance projects. This role will involve working with Reckitt factories and 3rd party manufacturers around the world to ensure the continued supply, quality and compliance of Mucinex products to the American and global markets.

The role will involve working closely with supply, technical, regulatory and procurement colleagues in numerous countries to assess the risks and requirements of all supply or compliance based projects, and delivering them to the required timelines.
In times of ever changing and restrictive supply and compliance issues you will need to lead/support and juggle multiple projects simultaneously, providing innovative solutions while maintaining both a focus on the safety of the consumer and the needs of the business.

Experience in leading projects from a technical perspective is preferred, alongside strong analytical capability, and knowledge of best business practices. Formulation experience would be a bonus, to make the most of the opportunity to take Mucinex products into the brand new pilot facility on the Hull site.
 
Equality
All qualified applicants will receive consideration for employment without regard to age, disability or medical condition; colour, ethnicity, race, citizenship, and national origin; religion; pregnancy, family status and caring responsibilities; sexual orientation; sex, gender identity, gender expression, and transgender identity; protected veteran status; size or any other basis protected by appropriate law.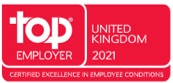 Apply now »