R&D Technical Project Lead - Devices
Want a role with real-world impact? As an R&D Technical Project Lead - Devices at Reckitt, you'll have the freedom to help develop products that touch millions of lives. Worldwide. 
R&D Technical Project Lead - Devices
Kingston upon Hull, East Yorkshire
Competitive Salary & excellent benefits package 
Working in the Aircare device team is quite hands on when it comes to working with the technology offering first-hand experience to become the subject matter expert within the team for piezo electronics. This role will be a 50:50 split between lab work and documentation to ensure all key steps of the development process are adhered to. We have the benefit of working closely with marketing to develop the next generation device by using key consumer insights. We also work closely with quality, regulatory, safety and our manufacturing partners to deliver a first-class device. No single day is the same and this role offers a unique opportunity to experience real research and development of novel products. A keen eye for detail and strong ability to problem-solve will stand you in good-stead.
You'll be responsible for... 
Supporting and delivering successful projects from concept creation, technical development to launch.
Collaboration and exposure to key stakeholders, manufacturing partners and other functions within Reckitt
Developing comprehensive testing plans depending on the key priorities
Working on next generation products and new opportunities for existing products
Ensuring all paperwork and key documentation is in placed based on the corresponding SOP
Lead technical activities in projects which are consumer and business relevant
Deliver projects efficiently through prioritisation, time management while ensuring the cost is kept to the minimum.
Analytical approach to problem solving through comprehensive analysis and clear proposal of solutions.
You'll love it because… 
…you'll get to make an impact like never before. You'll be responsible for your own projects - we can't wait to listen to your ideas. The products you help us get out there will make people's lives better. Our iconic brands will provide an incredible platform for you. And our dynamic, ownership-driven culture will help bring the very best out of you, every day. 
Equality
At Reckitt, we recognise that in real life, great people don't always 'tick all the boxes'. That's why we hire for potential as well as experience. Even if you don't meet every point on the job description, if this role and our company feels like a good fit for you, we still want to hear from you. Come and join a team whose purpose is to protect, heal and nurture in the relentless pursuit of a cleaner and healthier world.
All qualified applicants to Reckitt will receive consideration for employment without regard to age, disability or medical condition; colour, ethnicity, race, citizenship, and national origin; religion, faith; pregnancy, family status and caring responsibilities; sexual orientation; sex, gender identity, gender expression, and transgender identity; protected veteran status; size or any other basis protected by appropriate law.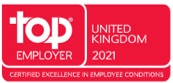 Apply now »