Senior Polymer Scientist 12 Month FTC
Want to shake things up? As Senior Polymer Scientist 12 Month FTC at Reckitt, you'll have the freedom to explore disruptive technologies and see just how far you can take them.
Senior Polymer Scientist 12 Month FTC
Kingston upon Hull, East Yorkshire
Competitive Salary & excellent benefits package 
The purpose of this role is to lead polymer science projects, supporting innovation needs for the Health and Nutrition business units. You will provide direct technical support to solve product formulation or application challenges, identify unique and innovative product concepts, and develop prototypes for consumer testing & feasibility. 

You will succeed because…
 
You are a subject matter expert, you are the key contact for in-depth knowledge both internally and externally, you have strong stakeholder management and influencing skills, and can develop relationships to ensure delivery against a timeline. 


 

You have a PhD or equivalent in a relevant scientific discipline, and either industry or academic experience focusing on polymer chemistry, colloidal sciences, formulation, and processing. Experience in molecular simulation and computer modelling, and polymer characterisation techniques is desirable but not essential. 
You'll love it because…
 
You'll get to make an impact like never before. You'll be responsible for your own projects - we can't wait to listen to your ideas. The products you help us get out there will make people's lives better. Our iconic brands will provide an incredible platform for you. And our dynamic, ownership-driven culture will help bring the very best out of you, every day. 
Equality
At Reckitt, we recognise that in real life, great people don't always 'tick all the boxes'. That's why we hire for potential as well as experience. Even if you don't meet every point on the job description, if this role and our company feels like a good fit for you, we still want to hear from you. Come and join a team whose purpose is to protect, heal and nurture in the relentless pursuit of a cleaner and healthier world.
All qualified applicants to Reckitt will receive consideration for employment without regard to age, disability or medical condition; colour, ethnicity, race, citizenship, and national origin; religion, faith; pregnancy, family status and caring responsibilities; sexual orientation; sex, gender identity, gender expression, and transgender identity; protected veteran status; size or any other basis protected by appropriate law.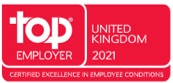 Job Segment: Nutrition, Healthcare
Apply now »