R&D Assistant/Formulator, External Product Development
Description
Want a role with real-world impact? As an R&D Assistant/Formulator, External Product Development at Reckitt, you'll have the freedom to help develop products that touch millions of lives. Worldwide. 
R&D Assistant/Formulator, External Product Development
Salt Lake City, UT
Competitive Salary & excellent benefits package 
Focusing on one of our categories – Health, Home or Hygiene - you'll help drive technical product development on key projects. Working with experts from different teams, you'll analyse, interpret and evaluate test results and consider their implications. Ultimately, you'll help us create new products. Products that solve real problems and improve the lives of millions of people globally.
You'll succeed because… 
…you're a creative and tenacious problem solver. You've worked in laboratories before so you're familiar with the methods and techniques used. Degree qualified in a scientific discipline, you're also able to communicate effectively with colleagues from different fields. Independently minded, you've a healthy curiosity and will actively seek out additional information when you need it.
You'll love it because… 
…you'll get to make an impact like never before. You'll be responsible for your own projects - we can't wait to listen to your ideas. The products you help us get out there will make people's lives better. Our iconic brands will provide an incredible platform for you. And our dynamic, ownership-driven culture will help bring the very best out of you, every day. 
Reports to:
R&D Snr Associate/ R&D Manager
Position Overview:
•    The purpose of this role is to lead and support key product development of RB's Vitamins, Minerals and Supplements (VMS) 
•    The R&D Formulations Associate – VMS is responsible for the development of new products, processes and systems in support of RB dietary supplement business objectives, including international markets (esp. China).  
•    Applies principles of consumer healthcare product development to formulate dietary supplements.  Within given timelines, executes all aspects of formulation from bench top to manufacture.  Provides technical support for these activities.
•    Responsible for translating product specifications into holistic, multi-sensorial and effective products that are able to be manufactured at target costs.   
•    Product lines include traditional solid dosage products (tablets, capsules, softgels) and other delivery forms (eg, gummies, liquids, powders) that have consumer appeal.
Accountabilities:
•    Deliver new product development per defined innovation pipeline with supervision of line manager.
•    Partner with Project Manager and cross-functional project team representatives from Regulatory, Medical/Clinical, Marketing, Quality, Supply Technical, and Procurement to deliver product development milestones against timeline, budgets and defined quality attributes. 
•    Contribute to project work ensuring all required formulation, feasibility work, analysis, validation, stability testing, industrial trials are performed on time and to the required standards.
•    Provides technical guidance for all product development related activities.
•    Respond effectively to changes in project priorities and needs. 
•    Leverage internal and external resources to achieve project objectives.
•    Troubleshoot and resolve project issues by working with team members, project owners/stakeholders, and external parties.
Skills & experience required:
•    Education in applied sciences or relevant major to Degree level (e.g. Chemistry, pharmaceutical, food sciences etc preferred Master's degree).
•    Up to 1 years of R&D experience in product development & the typical approaches utilized to go from concept to product.
•    Demonstrated ability of establishing working relationships with different people.
•    Demonstration of a can-do mind-set, results oriented, entrepreneurial and self-motivated, with solid planning and organizational capabilities.
•    Experience with international dietary supplement regulations a plus.
•    Good leadership, interpersonal and communication skills.
•    Confident in interacting with other functions both internally and externally. 
•    Very good attention to detail and strong analytical capability. 
•    Enjoy working in a demanding, fast-paced and highly dynamic environment.
Equality
At Reckitt, we recognise that in real life, great people don't always 'tick all the boxes'. That's why we hire for potential as well as experience. Even if you don't meet every point on the job description, if this role and our company feels like a good fit for you, we still want to hear from you. Come and join a team whose purpose is to protect, heal and nurture in the relentless pursuit of a cleaner and healthier world.
All qualified applicants to Reckitt will receive consideration for employment without regard to age, disability or medical condition; colour, ethnicity, race, citizenship, and national origin; religion, faith; pregnancy, family status and caring responsibilities; sexual orientation; sex, gender identity, gender expression, and transgender identity; protected veteran status; size or any other basis protected by appropriate law.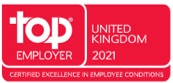 Nearest Major Market: Salt Lake City
Apply now »