R&D Associate Chemist Health - Wellness (Vitamins, Minerals & Supplements))
Description
Want a role with real-world impact? As an R&D Associate Chemist Health - Wellness (Vitamins, Minerals & Supplements)) at Reckitt, you'll have the freedom to help develop products that touch millions of lives. Worldwide. 
R&D Associate Chemist Health - Wellness (Vitamins, Minerals & Supplements))
Salt Lake City, UT
Competitive Salary & excellent benefits package 
Focusing on one of our categories – Health, Home or Hygiene - you'll help drive technical product development on key projects. Working with experts from different teams, you'll analyse, interpret and evaluate test results and consider their implications. Ultimately, you'll help us create new products. Products that solve real problems and improve the lives of millions of people globally.
You'll succeed because… 
…you're a creative and tenacious problem solver. You've worked in laboratories before so you're familiar with the methods and techniques used. Degree qualified in a scientific discipline, you're also able to communicate effectively with colleagues from different fields. Independently minded, you've a healthy curiosity and will actively seek out additional information when you need it.
You'll love it because… 
…you'll get to make an impact like never before. You'll be responsible for your own projects - we can't wait to listen to your ideas. The products you help us get out there will make people's lives better. Our iconic brands will provide an incredible platform for you. And our dynamic, ownership-driven culture will help bring the very best out of you, every day. 
Summary
This position involves decision making in the areas of chemistry, analysis, laboratory capabilities, methodology, equipment maintenance, data quality, and workflow.  Duties include method development and validation, implementation and troubleshooting of existing methods, and supporting the development and implementation of laboratory policies and procedures.  
Duties and Responsibilities:
•    Develops and validates new analytical methods.
•    Contribute to the continuous improvement of the analytical function with respect to new analytical technologies, procedures and/or processes.
•    Evaluates test results for suitability and designates acceptability.
•    Performs analyses and/or routine data review as needed.
•    Support the preparation of relevant internal documentation and ensure all are approved prior to full production start-up.
•    Prepares technical reports throughout the product development process.
•    Assists in the management of daily laboratory activities as needed.
•    Ensure all individual work adheres to RB Global Quality Manuals and relevant legislative, regulatory and health & safety requirements.
•    Assist in the troubleshooting and improvement of existing methods and procedures and instrument hardware and software problems.
•    Support the development and implementation of laboratory policies and procedures.
Qualifications:
•    Bachelor or Master's degree in chemistry with 4+ years relevant experience and/or measurable business and technical accomplishments.
•    Strong analytical and problem solving skills with ability to work in challenging, fast-paced environment on varied projects.
•    Understanding of analytical instrumentation and how it operates and general laboratory equipment/procedures.
•    Understanding of the separation mechanisms, uses of chromatography and interpretation.
•    Strong intellectual curiosity and an ability to think out of the box.
•    Strong planning and organizational skills with a bias for action.
•    Strong communication and interpersonal skills.
•    Proficient with MS Windows, Access, Excel, and Word.
•    Familiar with documentation requirements for cGLP/cGMP and 21 CFR Part 111 compliance a plus.

•    Experience with international supplement regulations a plus
Equality
At Reckitt, we recognise that in real life, great people don't always 'tick all the boxes'. That's why we hire for potential as well as experience. Even if you don't meet every point on the job description, if this role and our company feels like a good fit for you, we still want to hear from you. Come and join a team whose purpose is to protect, heal and nurture in the relentless pursuit of a cleaner and healthier world.
All qualified applicants to Reckitt will receive consideration for employment without regard to age, disability or medical condition; colour, ethnicity, race, citizenship, and national origin; religion, faith; pregnancy, family status and caring responsibilities; sexual orientation; sex, gender identity, gender expression, and transgender identity; protected veteran status; size or any other basis protected by appropriate law.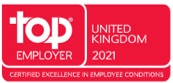 Nearest Major Market: Salt Lake City
Job Segment: Medical, Healthcare
Apply now »