R&D Formulation Sr. Scientist - Gummies
Description
Want a role with real-world impact? As a R&D Formulation Sr. Scientist - Gummies at Reckitt, you'll have the freedom to lead the development of products that touch millions of lives. Worldwide. 
R&D Formulation Sr. Scientist - Gummies
Salt Lake City, UT
Competitive Salary & excellent benefits package 
Focusing on one of our categories – Health, Home or Hygiene - you'll lead the development of new products and technologies. Working with experts from other teams, you'll take customer insights and lead your team to create products that bring benefits to millions of people globally.
You'll succeed because… 
…you're a creative and tenacious problem solver. Having led projects in consumer goods before, you know the product development process and challenges of working within a regulatory framework. PhD qualified, you're also able to communicate with colleagues from different fields. But you bring more than just technical excellence. As a leader, you're able to get the best out of your team – coaching and developing their skills to continue to raise standards. 
You'll love it because… 
…you'll get to make an impact like never before. You'll be responsible for your own projects - we can't wait to listen to your ideas. The products you help us get out there will make people's lives better. Our iconic brands will provide an incredible platform for you. And our dynamic, ownership-driven culture will help bring the very best out of you, every day. 
Function:
Product Development Formulator 
Position Overview:
•    The R&D Formulations Scientist VMS is responsible for the development of new gummy and confectionary products, processes, and systems in support of Reckitt's dietary supplement / health food business objectives. (Through leading their own projects, and through direct reports).
•    Apply principles of food science, chemistry and engineering to formulate dietary supplement gummies, control ingredient interactions, and translate bench- and pilot-scale process learnings into the manufacturing plant for commercial production. 
•    Applies principles of consumer healthcare product development to formulate dietary supplements with delightful sensorial characteristics.  Within given timelines, executes all aspects of formulation from bench top to pilot-scale to define manufacturing-scale processes.  Provides technical support for these activities.
•    Responsible for translating product specifications into holistic, multi-sensorial and effective products that are able to be manufactured meeting target costs.   
•    Products and projects will focus on both internal and external development of gummy products as well as technical support for on market product.
Duties, responsibilities and desired experience:
•    Strong understanding of the product development process from concept ideation to launch.
•    Track record of successful delivery of products intended to be experienced during consumption (candies, snacks, chews, gummies) using a variety of technologies.
•    Experience and knowledge on commercial-scale gummy manufacturing with scale up experience specifically relating to gummy manufacturing. Experience with starchless depositing preferable.
•    Extensive network across gummy industry which can be leveraged to bring innovative gummy solutions to market.
•    Potentially manage up to 3 direct reports providing guidance, coaching, mentorship development and support to direct reports.
•    Partner with Project Management and project representatives from Regulatory, Medical/Clinical, Marketing, Quality Assurance, Technical, and Supply to deliver product development milestones against timeline, budgets and defined quality attributes.
•    Prepare product development plan, timeline, budget, and resource requirements.
•    Develop target product profile and critical quality attributes.
•    Apply appropriate statistical methods to design and execute experimental work to test hypotheses at bench top, pilot plant and plant level and obtain valid results consistent with project objectives.  Analyze data with same statistical rigor to provide a relevant interpretation, draw valid conclusions and make appropriate recommendations for active projects.  Recommend next steps to move project over technical hurdles. 
•    Author technical protocols, reports and dossiers for regulatory submissions
•    Understand ingredient interactions and their implication on product stability.  
•    Understand the benefit and functionality of raw ingredients as they pertain to finished products. 
•    Establish ingredient, process and finished product specifications and input and review on nutrition/supplemental facts panels and labels. 
•    Seek out and apply new technologies through university and suppliers to enhance competitive advantage.  Competitively insulate projects by developing patents and trade secrets. 
•    Assist in the creation and execution of descriptive and comparative sensory protocols to characterize product sensory attributes and quantify differences.  Understand statistical design for comparative studies.  Utilize sensory/consumer data to refine product formulation. 
•    Deliver projects with third party manufacturers with leadership and collaboration ensuring Reckitt development process and systems are followed/utilized.
•    Solid experience with process design and equipment selection.
•    Proven project management skills.
•    Strong formulation knowledge and understanding of chemical interactions.
•    Results oriented, entrepreneurial and self-motivated, with solid organizational skills capable of delivering independently on objectives yet possessing strong collaboration skills.
•    Understanding of Intellectual Property, Licensing, and Competitive Intelligence
•    Strong interpersonal skills to nurture teamwork and foster an environment of achievement.
•    Ability to display a degree of flexibility and adapt effectively to change.
•    Excellent networking and communication skills.
•    Proficient with Microsoft Office Suite - Windows, Access, Excel, Outlook, PowerPoint, and Word.
Qualifications:
•    Education in scientific major.  Bachelor's Degree with 8+ years (or Master's Degree with 6+ years) relevant experience in appropriate discipline and/or measurable business and technical accomplishments. (Food science/engineering degree preferred).
•    Minimum 5 years of successful experience interacting effectively with key functional and business partners (Project Management, Regulatory, Medical/Clinical, Marketing, Quality Assurance, Product Supply, and Management) to solve problems, negotiate use of limited resources and resolve conflicts. 
•    Desired: 3 years of relevant experience relating to gummy scale-up and manufacture.
•    Desired: 3 years of successfully leading technical teams and mentoring and developing direct and indirect resources. 
Equality
At Reckitt, we recognise that in real life, great people don't always 'tick all the boxes'. That's why we hire for potential as well as experience. Even if you don't meet every point on the job description, if this role and our company feels like a good fit for you, we still want to hear from you. Come and join a team whose purpose is to protect, heal and nurture in the relentless pursuit of a cleaner and healthier world.
All qualified applicants to Reckitt will receive consideration for employment without regard to age, disability or medical condition; colour, ethnicity, race, citizenship, and national origin; religion, faith; pregnancy, family status and caring responsibilities; sexual orientation; sex, gender identity, gender expression, and transgender identity; protected veteran status; size or any other basis protected by appropriate law.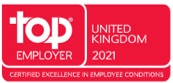 Nearest Major Market: Salt Lake City
Job Segment: Nutrition, Healthcare
Apply now »