R&D Senior Associate- Vitamins, Minerals, Supplements
Description
Want a role with real-world impact? As a R&D Senior Associate- Vitamins, Minerals, Supplements at Reckitt, you'll have the freedom to lead the development of products that touch millions of lives. Worldwide. 
R&D Senior Associate- Vitamins, Minerals, Supplements
Salt Lake City, UT
Competitive Salary & excellent benefits package 
Focusing on one of our categories – Health, Home or Hygiene - you'll lead the development of new products and technologies. Working with experts from other teams, you'll take customer insights and lead your team to create products that bring benefits to millions of people globally.
You'll succeed because… 
…you're a creative and tenacious problem solver. Having led projects in consumer goods before, you know the product development process and challenges of working within a regulatory framework. PhD qualified, you're also able to communicate with colleagues from different fields. But you bring more than just technical excellence. As a leader, you're able to get the best out of your team – coaching and developing their skills to continue to raise standards. 
You'll love it because… 
…you'll get to make an impact like never before. You'll be responsible for your own projects - we can't wait to listen to your ideas. The products you help us get out there will make people's lives better. Our iconic brands will provide an incredible platform for you. And our dynamic, ownership-driven culture will help bring the very best out of you, every day. 
ROLE PROFILE
Job Title:    R&D Operations Sr. Associate
Reports to:    R&D Operations Manager
Location:    Salt Lake City
No of Direct Reports:    Up to 4
No of Indirect Reports:    Up to 6
SUMMARY

The role of Senior R&D Associate in R&D Operations is to plan, manage and implement functional specific work associated with Health projects and portfolios delivering through yourself and your team, solving technical problems and recommending options to ensure that milestone plans are met.  It also includes defining functional best practice and functional strategy for relevant areas of responsibility.
 
SCOPE / DIMENSIONS OF ROLE
•    R&D leadership of a designated range of Reckitt products, enabling Net Revenue Protection, Gross Margin Expansion and Compliance of the Heath brands.
•    To work with a large and complex group of key partners and stakeholders (supply, regulatory, local and global marketing, core R&D) to deliver a wide range of projects/solutions across the Health portfolio.
•    Engaging a team of reports and indirect reports to deliver a complex pipeline of projects in short timeframes.
RESPONSIBILITIES / ACCOUNTABILITIES
•    Assume project & technical leadership for key Health projects, ensuring that these are executed to the standards required for VMS products and registered products.
•    Responsibility for ensuring all required formulation, feasibility work, analysis, validation, stability testing, industrial trials and dossier preparation are performed on time and to the required standards.
•    Project Types Include: Regulatory Compliance, Resolving Quality Issues, Resolving Formulation and Analytical Challenges, Site Transfers, Cost Savings, Local NPD/EPD.
•    Provide leadership & line management to assistants and associates working within the team.
•    Manage & secure team resources (people) to deliver projects to the business.
•    Support the wider Health team with respect to required activities that support operations in shared laboratories (maintenance activities, audit preparations, etc.).
•    Support the manager in measuring and reporting team KPIs to senior management.
•    Lead compliance, particularly with respect to change control procedures.
KEY CHALLENGES
•    Managing a wide variety of projects across many brands and technology platforms.
•    Prioritization across many functions and projects.
•    Delivery through others.
•    Liaison with colleagues across the international R&D Operations community to provide technical support.
•    Agreeing and securing resources to support project delivery.
•    Provision of a fast-paced scientific service to demanding customers with challenging timelines.
•    Influencing key stakeholders and senior management.
PROFESSIONAL QUALIFICATIONS/ EXPERIENCE
•    BS/BA degree in a related scientific discipline and up to 8 years' relevant R&D experience, or MS degree in a related scientific discipline and up to 5 years' experience, or PhD in a related science and up to 3 years' experience.
•    Experience in Analytical or Formulation with a proven track record of delivery and a good understanding of multiple disciplines including marketing, supply chain, quality and regulatory.
•    Strong leadership with a passion for developing people.
•    Experience of working in a FMCG environment is desirable.
•    Experience of generating technical files desirable.
•    Natural problem solver and will draw inspiration from cross functional experiences as well as your network of contacts.
•    Think big and know how to focus on doing rather than deliberating.
•    Excellent interpersonal and communication skills.
•    Proven track record in active collaboration with R&D and non-R&D functions.
•    Experience with managing a multitude of tasks, prioritization to ensure high level delivery and resource planning.
•    Respect other points of view but are not afraid to speak your mind.
•    Enjoy working in a demanding, fast paced and highly dynamic environment.
•    Ability to deliver through others.
PERSONAL ATTRIBUTES
•    In line with Reckitt core values, the candidate will be achievement focussed and able to work in a direct and often pressurised environment. Entrepreneurial skills in terms of innovation and problem solving are key along with tenacity, tough-mindedness, and ability to influence and demonstrate strong team working abilities and commitment.
•    Strong leadership, influencing, motivational and interpersonal skills.
•    Capable of building strong working relationships and motivating teams to deliver outstanding results.
•    Strong negotiating skills.
•    Strong analytical skills.
•    Ability to anticipate, plan and realise significant projects involving multiple technical and scientific hurdles.
•    Ability to convert rational thinking into action (a thinker and an achiever).
•    Strong intellectual curiosity.
•    Appetite for exploring new and previously uncharted territories.
•    Openness to change and ability to think out of the box.
•    Able to communicate effectively at senior manager/executive level.
•    Effective at empowering and holding people to account who do not report to you.
•    Enjoy working in a demanding, fast paced and highly dynamic environment.
•    Inspired by change and want to reshape the way we innovate and grow the business.
•    Reckitt is a global business, candidates should be open to relocate internationally for career development and challenge.
•    The business language in Reckitt is English, therefore fluency in English is essential and fluency in local languages advantageous.
•    Flexible to travel, if required.
Equality
At Reckitt, we recognise that in real life, great people don't always 'tick all the boxes'. That's why we hire for potential as well as experience. Even if you don't meet every point on the job description, if this role and our company feels like a good fit for you, we still want to hear from you. Come and join a team whose purpose is to protect, heal and nurture in the relentless pursuit of a cleaner and healthier world.
All qualified applicants to Reckitt will receive consideration for employment without regard to age, disability or medical condition; colour, ethnicity, race, citizenship, and national origin; religion, faith; pregnancy, family status and caring responsibilities; sexual orientation; sex, gender identity, gender expression, and transgender identity; protected veteran status; size or any other basis protected by appropriate law.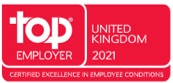 Nearest Major Market: Salt Lake City
Apply now »